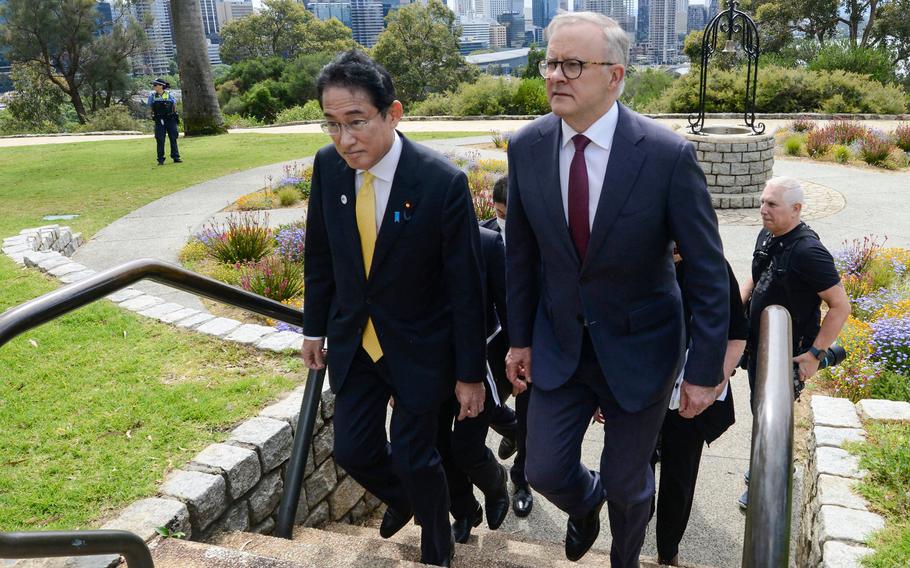 (Tribune News Service) — The Biden administration announced plans to sell rocket systems to Australia in a deal valued at as much as $975 million, as the two countries seek an even closer alliance and to counter China's expanded military reach in the Indo-Pacific region.
Australia wants to buy 22 of the M142 High Mobility Artillery Rocket Systems, made by Lockheed Martin Corp., along with 60 Guided Multiple Launch Rocket Systems and other munitions, the State Department said Friday. Congress must approve the sale and contracts must still be negotiated.
"Australia will use the capability to strengthen its homeland defense and provide greater security for its critical infrastructure," the State Department said. "The proposed sale of this equipment and support will not alter the basic military balance in the region."
Australia is also developing detailed plans for a guided weapons production capability to manufacture Himars-compatible missiles domestically from 2025, the Australian government said in a statement Saturday.
"Australia is investing in enhanced long-range capabilities across all domains," Defense Minister Pat Conroy said. "As well as acquiring Himars from the U.S., the government is taking important steps towards domestic missile manufacturing, aiming to both build up Australia's defense industry, protect our supply chains and contribute to easing global demand."
The U.S. and Australia have forged closer military ties in recent years as they draw up plans to guard against an increasingly assertive and well-funded Chinese military. Washington and Canberra announced in July that the U.S. would expand its military footprint in Australia over coming years, including more frequent and longer visits of U.S. submarines and collaboration on guided missile production.
President Joe Biden is set to host Australia's Prime Minister Anthony Albanese in October. Biden canceled a trip to Australia in May because of negotiations in Washington over the U.S. debt ceiling.
©2023 Bloomberg L.P.
Visit bloomberg.com.
Distributed by Tribune Content Agency, LLC.