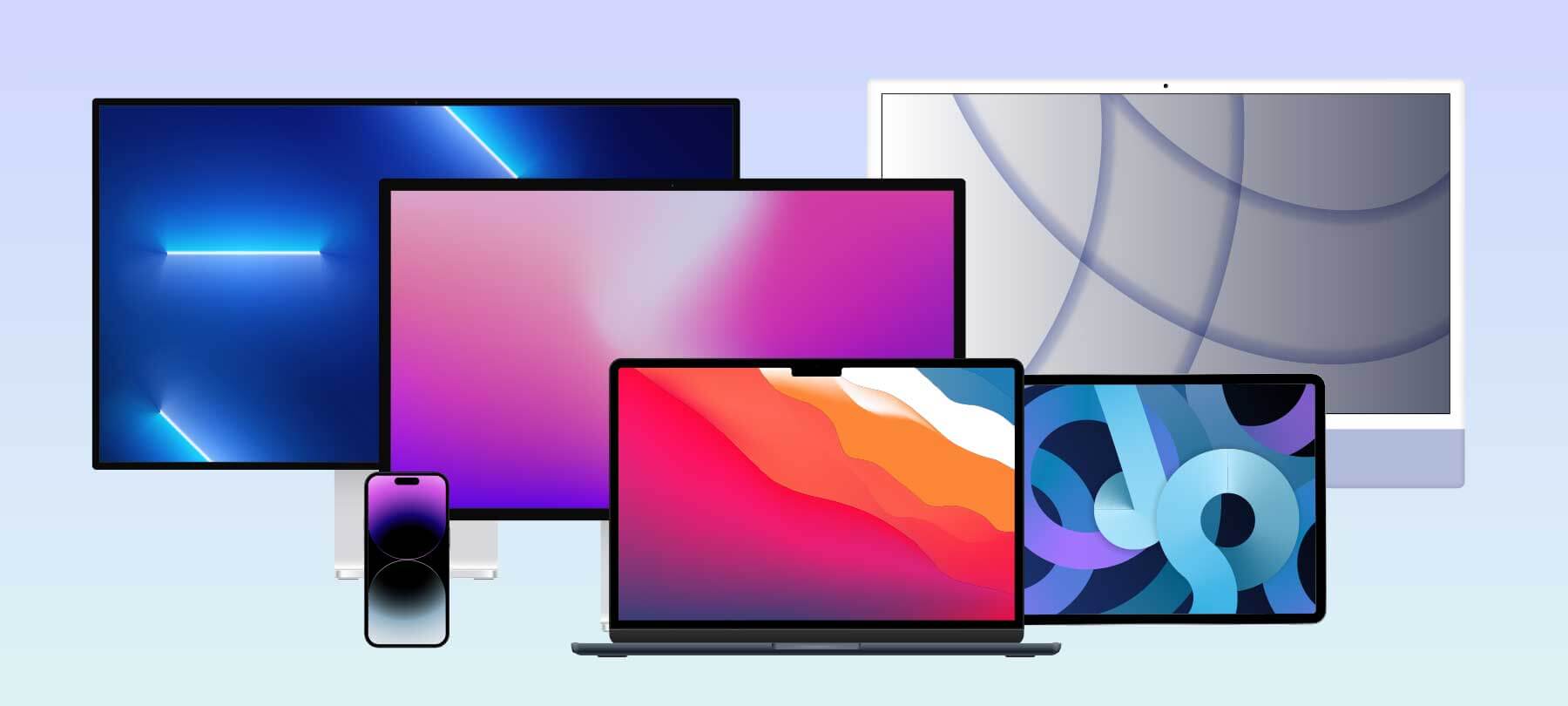 Macs in the enterprise by the numbers
In the United States, surveys indicate that macOS currently has a 23% market share in enterprise environments. That statistic comes from 2021, and represents a significant increase over the previous figure of 17% macOS market share in 2019. 
There are now huge Mac deployments at some of the largest and most tech-focused companies. IBM, for example, has a fleet of over 200,000 macOS devices.
Why are Macs becoming popular in the enterprise?
The growth of Mac in the enterprise is impressive. But what is driving this change? 
For one thing, Apple Macs are increasingly "made for business." Apple's strategy of driving enterprise adoption can be seen in the enterprise-focused content in their support database updates—found under the "What's new for enterprise in macOS" pages for Big Sur, Monterey, and Ventura. Apple has also moved its official device management system, Apple Device Manager, from beta to production. 
The net effect has been to make Macs far more enterprise-friendly—and thus more appealing to technical decision makers and IT departments in large corporations. As Israel Torres, Principal Malware Research Engineer at SecureMac, puts it:
With each macOS update, we see more flexibility in the modern MDM features that Macs can support natively—for example, remotely locking and erasing content. Before, you would have needed specialized third-party software to do this. This, along with Apple's development of Apple Silicon and the coalescing of macOS with iOS, means that it's easier than ever to adopt what were once considered faddish toys into serious enterprise-featured devices.
In addition, the world itself is changing. Each new generation that enters the workforce has an impact on business culture. The current generation is fiercely loyal to Apple products. Younger workers have grown up using iPhones, iPads, and Apple Watches. As Torres notes, this is having an effect on device choice at the office:
Younger generations have been progressively exposed to new advancements in Apple technology, and these generations are now pushing for Apple products in their adult and professional world. 
The security impact of rising macOS market share
For years, the macOS security community has been warning about the rise of Mac malware. This has always been driven by the growing prevalence of Macs—especially in the enterprise, where there are more high-value targets for bad actors to attack. As Macs become more common in big businesses, we in the Mac security community expect this trend to continue.
Enterprises, of course, can afford to develop sophisticated security solutions—and have large teams of cybersecurity professionals to help them protect their assets. SMBs and home users don't have access to the resources of a large corporation, but still face the same worsening macOS threat landscape as big businesses. Because of this, there are a few essential precautions that all SMBs and home Mac users should now be taking:
Keep up to date on updates

Mac 0-days are a genuine threat, but unpatched known vulnerabilities are by far the most common avenue of attack on macOS. Don't become low-hanging fruit for bad guys. Always set up your Mac for automatic updates. If you're in charge of securing Macs for a small business or for work-from-home employees, insist on automatic updates as a matter of policy.

Run a good, Mac-focused AV

Use a robust third-party macOS malware detection tool to supplement XProtect and MRT. Apple's native protections are decent, but extra protection is always recommended, especially now. By choosing Mac-focused software—instead of a Microsoft-centric company's spinoff of their Windows solution—you're more likely to have a smooth user experience on macOS.

Educate yourself

macOS malware often infects a Mac after bad guys have tricked a user into bypassing security protocols or granting administrative permissions. As such, one of the best ways to protect yourself from Mac malware is to learn about macOS cybersecurity, and educate yourself about the latest macOS threat actor tactics. Our weekly podcast, The Checklist, offers an accessible introduction to Apple security aimed at everyday users.