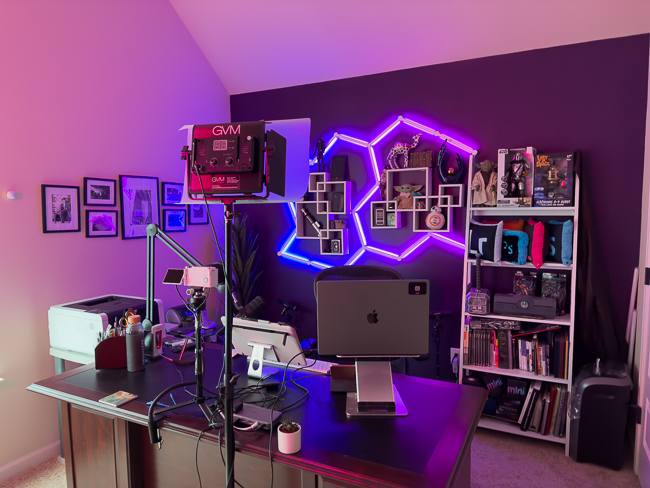 I've worked from home most of my career. Having a great home office setup for me is very important. We had the Forth of July week off, and I took this opportunity to revamp my home office setup. This included some cleaning, decluttering, and painting.
This is the office that I use to do offices work, remote meetings and record tutorials.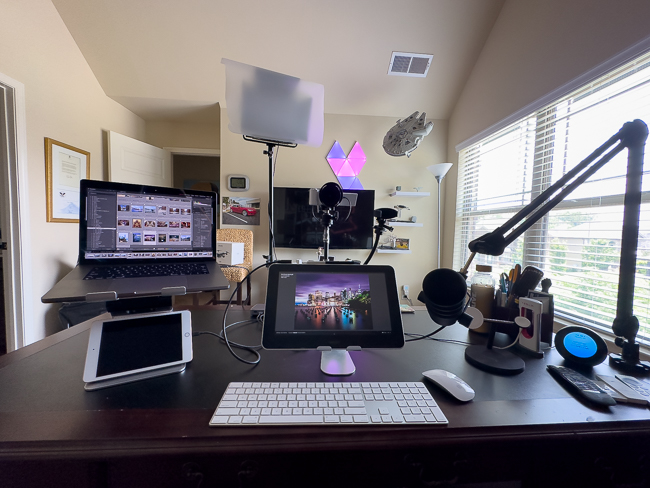 I posted some pics of my new setup, and my followers insisted I do a video tour.So I recorded one that you can check out here.
Although I put links to all the gear in the description of the video, I putting in this post for your convenience as well:
Before we get to the gear for my Home Office, be sure to check out my other spaces in detail:
Here's what's in my Live Streaming Studio:
Here's what's in my Photography Studio:
Here's my Full 2023 Smart Home Tour:
Here's what's in my Home Office
HOLOMARQ Fingerprint Doorknob Lock:
Lutron Caseta Wall Dimmer Starter Kit:
GVM Light Panel – Main Light:
If you have the budget, get the Lume cube Studio lights instead:
Diffusion material I used to soften the light
Eve Energy Smart Plug for the GVM Light Panel:
Hue Play Bar Accent Lights: on stands pointing up at the wall behind me.
Hue Bridge to support the Hue Dimmer Switch and Hue Play Bars:
Lume Cube 30" Adjustable Stands:
Clamps to hold the Hue Play Bars on the Stands:
Nanoleaf Lines: The lights on the wall behind my chair
Nanoleaf Shapes: The lights above the TV
Switchbot Blind Automation Kit (I use MySmartBlinds, but they are not the ones I'd recommend today) Get these instead:
Ecobee Smart Thermostat Premium with Room Sensor:
Continuous Power Supply for the Son ZV-E10 Camera:
MacBook Pro M1 MAX 64GB RAM/4TB:
Laptop Stand:
Tablet Stand for the Wacom One/Tablet Stand:  
Belkin 3-in-1 Charger for iPhone, AirPods Pro Case, and Apple Watch:
The Bottom Line
While I was already working from home when the pandemic hit, I knew that for at least the next couple of years that I'd be doing more online meetings than traveling to meet in person. I wanted to create the best experience that I could with the right setup for me. I accomplished what I set out to do.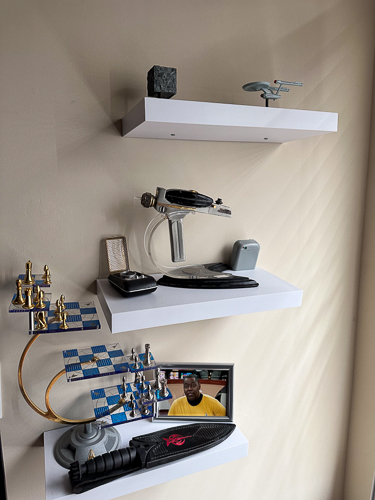 Live long and prospher!