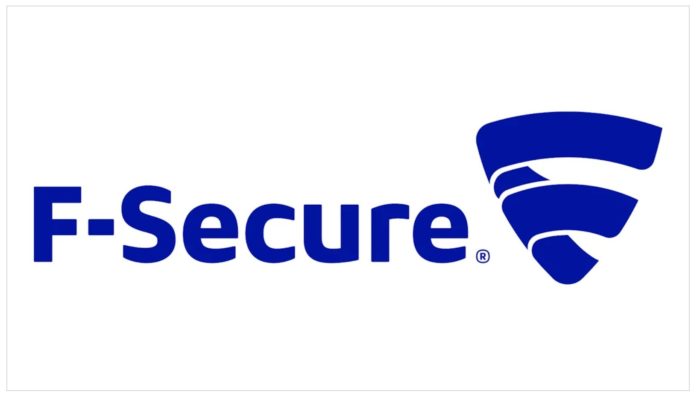 Recently I was asked to review F-Secure Total, an anti-virus product that comes with not only a VPN, a cross platform password manger, ID Monitoring, and internet security, which can be installed on up to 10 different devices.
Good Points:-
Excellent lab test scores
Detects brand-new malware, including ransomware
Inexpensive
Protects Windows, macOS, Android, and iOS
Includes cross-platform VPN
Password manager syncs on all devices
Identity monitoring warns of breaches
Attractive, streamlined user interface
Bad Points:-
VPN lacks geographical diversity
Password manager is missing advanced features
Easily defeated parental controls
Behavioral detection missed two ransomware samples
Getting Started.
To get started with F-Secure products, you first need to create or log in to your My F-Secure account. Once you have an account, you can register your purchase and install protection on your devices. You can also send an installation link by email to other users. The My F-Secure portal keeps track of all the devices you have protected and how many licenses you have remaining in your subscription.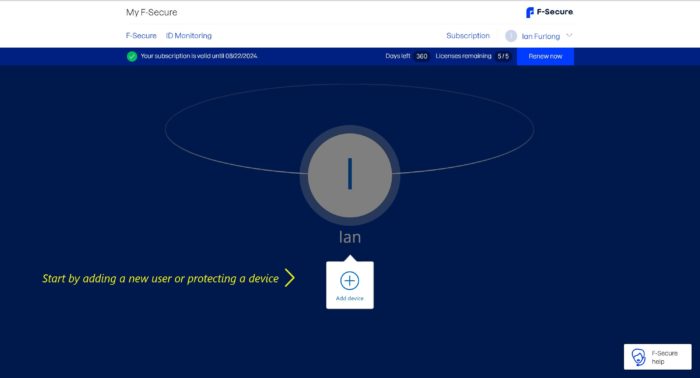 F-Secure Total builds on the security components of F-Secure Internet Security. All the features of the basic suite are available in Total, on all four platforms. Therefore, there is no need to repeat the analysis of the overlapping components. F-Secure protects your documents and photos from ransomware,
F-Secure Anti Virus.
After a quick install, F-Secure automatically updates its antivirus definitions. Once that's done, it's ready to start protecting your PC. Clicking the Scan button on the main window runs a quick scan. To run a full scan, you can click anywhere in the Viruses & Threats panel except on the Scan button. This will open a large window where you can launch scans, check for updates, submit suspect files to F-Secure, and more.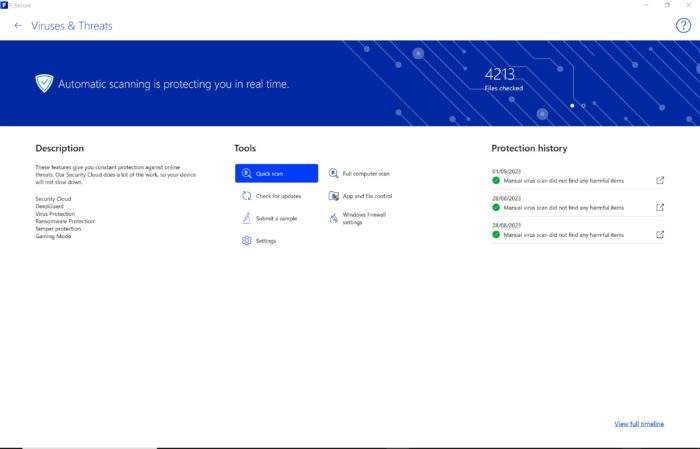 The first full scan took 11 minutes to complete, F-Secure clearly optimizes its scanning process after the first full scan, as a repeat scan only took 3 minutes.
Many antivirus tools use a simple progress bar to show the scan progress. Some even estimate how long it will take to finish. F-Secure uses an unusual circular sweep that escapes its round progress bar to paint the whole window. I noticed that the progress report stuck at 11% for a long time, then rapidly sped to completion.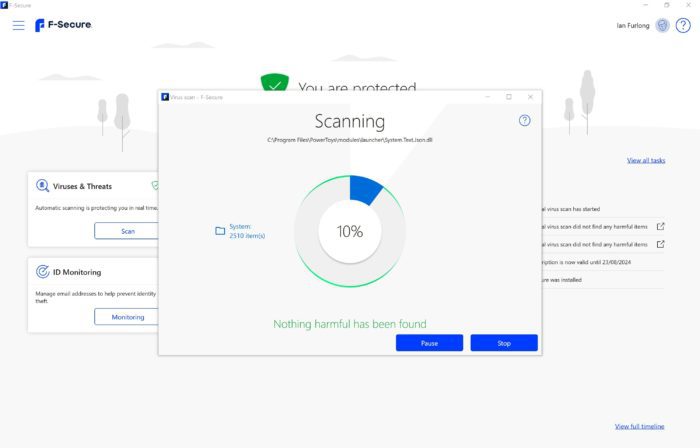 In theory, after the initial full scan, you can rely on real-time protection to prevent future attacks. However, you may want to run a regular full scan as a precaution. F-Secure allows you to schedule a full scan to run daily, weekly, or every four weeks.
F-Secure's interface is a departure from the sharp, blocky designs that are common in security software. Instead, it has a soft, whimsical look, with two people reclining on a hillside and enjoying their digital devices. A green checkmark icon and the words "You are protected" float in the sky.
Below this bucolic scene, there are large button panels that let you access important features. The entry-level suite has buttons for viruses and threats, secure browsing and banking, and people and devices. However, these buttons are spaced out widely, giving the impression that the suite is lacking in features.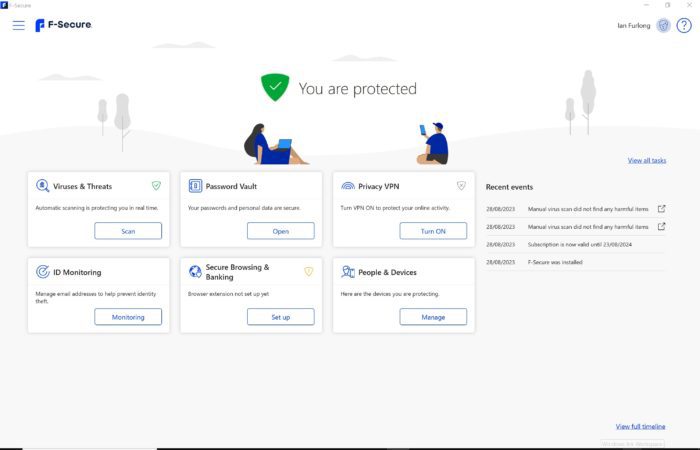 F-Secure Total adds a privacy VPN, ID monitoring, and a password vault to the entry-level suite. A list of recent security events is also displayed. The main window's layout is responsive, meaning that the components move and resize as needed when you resize the window. This gives the window a more balanced appearance than the entry-level suite.
F-Secure Total's Privacy VPN.
F-Secure's standalone VPN service, Freedome, is now simply called F-Secure VPN. It is the same as the Privacy VPN component integrated in F-Secure Total.
When you use a VPN, all of your internet traffic is encrypted and routed through a VPN server. This prevents anyone, including the network owner, from snooping on your traffic. The websites you visit will see the VPN server's IP address, not your actual IP address, making it more difficult for them to track you. You may also be able to access region-locked content by connecting to a server in another country.
To use the VPN in F-Secure Total, simply open the main window and find the Privacy VPN panel. Click the "Turn On" button and F-Secure will connect you to the best server available. The text in the panel will change to say "VPN is scrambling your internet traffic" to indicate that the VPN is active.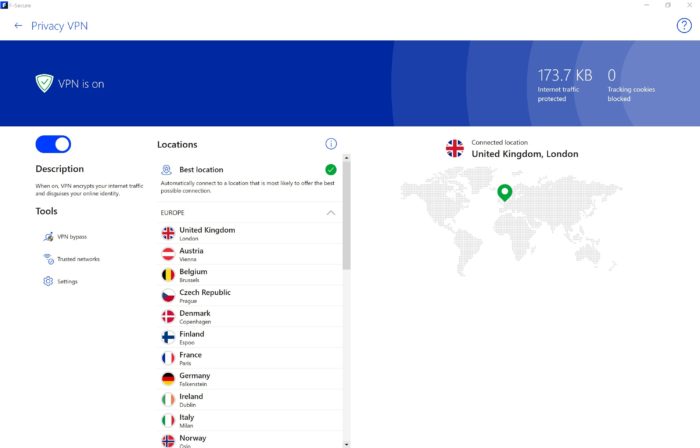 The VPN in F-Secure Total is not just a simple on/off button. When you click on the Privacy VPN panel, you will first see a list of available server locations organized by continent. F-Secure does not attempt to cover the entire globe, with only servers in North America, Asia, Europe, and Oceania. There are 20 country choices, plus three spots in Canada and five in the US. On Windows and macOS, a world map shows the approximate location of the server you have chosen. However, unlike TunnelBear and ProtonVPN, you cannot select a server by clicking on the world map. The world map is only for informational purposes.
You can also adjust the VPN's behavior in the settings, but the options available vary depending on the platform. All four platforms let you define trusted networks, which are networks that your device can connect to without using the VPN. On Android and iOS, you can also choose to have the VPN automatically turn on when you're not connected to a trusted network. On Windows and macOS, the VPN will automatically turn on when you start your device.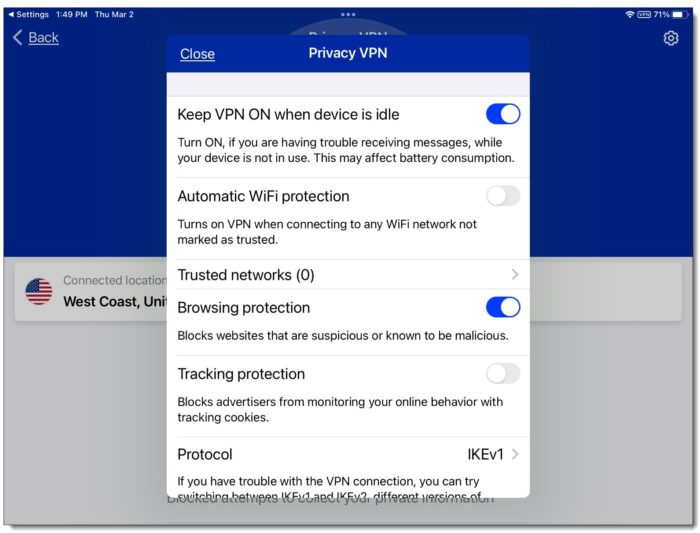 All four platforms offer a feature called Tracking Protection, which is enabled by default on all except iOS. This feature aims to remove tracking elements from the pages you visit. However, our earlier review of Freedome found that this feature only works on unsecured HTTP pages, making it useless. The product's user manual confirms that for secure HTTPS pages, "Privacy VPN cannot decrypt the full address of linked content to reliably determine whether it is a tracking cookie or legitimate content." A similar feature called Browsing Protection is only available in mobile apps.
No network connection is perfect. It is possible that your VPN connection may be dropped, which could leave your traffic unprotected until the VPN reconnects. All platforms except iOS include a Kill Switch feature that cuts off all traffic during a dropped VPN connection. This feature is enabled by default on Android and disabled on Windows and macOS.
The Windows and macOS settings pages have the same elements, but they are ordered differently. The mobile platforms have some differences. In addition to the features mentioned above, Android has a feature called VPN bypass, also known as split tunneling. This allows you to define low-risk apps that can connect without going through the VPN. iOS users will see a feature called "Keep VPN ON when device is idle". If you turn this off, you may have trouble receiving messages when your device is not in use.
ID Monitoring With F-Secure Total.
Every time there is a data breach, there is a chance that your personal information may have been exposed. If hackers get hold of this information, they could use it to commit identity theft, which can have a devastating impact on your life. You may not even know that your identity has been stolen until you start receiving bills for things you didn't buy or you are arrested for crimes you didn't commit. The sooner you know that there is a problem, the sooner you can take steps to protect yourself.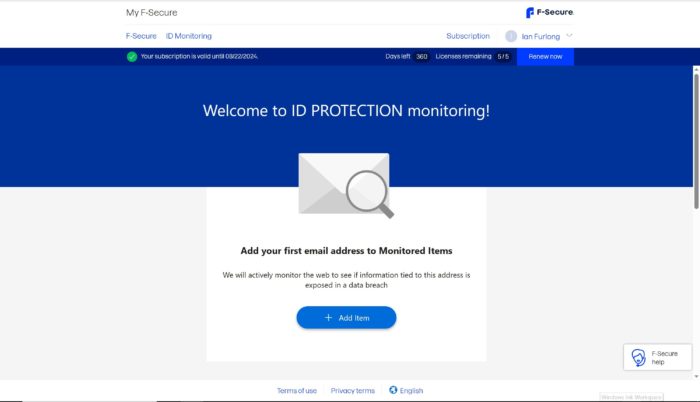 To get started with F-Secure's ID Monitoring, you can simply enter your email address. F-Secure will not reveal any breach details until you verify your email address to prevent you from accessing other people's breached data.
It is likely that your email address will appear in one or more data breaches. You can click on any event to view full details, including exactly what information was included in the breach and what you can do next. Unlike many other services, F-Secure does not allow you to hide or archive items once you have dealt with them.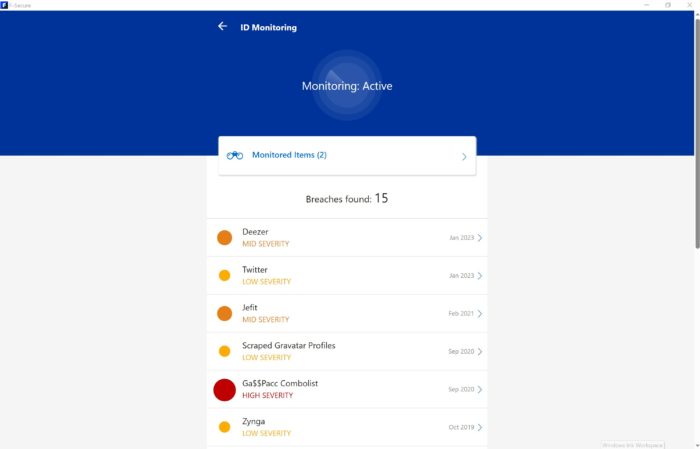 F-Secure can be set to monitor a variety of personal information types, including email addresses, credit card numbers, phone numbers, social security numbers, passports, driver's licenses, bank account numbers, and usernames. You can create up to 10 entries for each type of information. Any information that you enter will be quickly synced to all of your devices.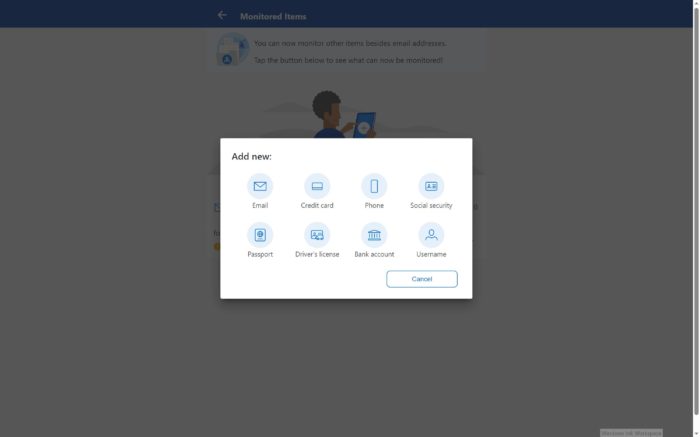 F-Secure Total's Password Vault.
When you first set up Password Vault, you will need to create a master password. F-Secure does not specify any requirements for the master password, but they do recommend that you choose a phrase that is easy for you to remember but only makes sense to you. The app will rate your password as you type. After you create your master password, F-Secure provides you with a recovery code. This is a QR code that you can use to regain access to your password vault if you forget your master password. It is important to keep this code safe, as it is just as sensitive as your master password. Do not leave it lying around where it could be easily accessed by others. Consider printing it out and storing it in a fireproof lockbox, or encrypting it using a password manager.
The password utility prompts you to add your first password by clicking the "Add new" button. You provide the following information for the new password: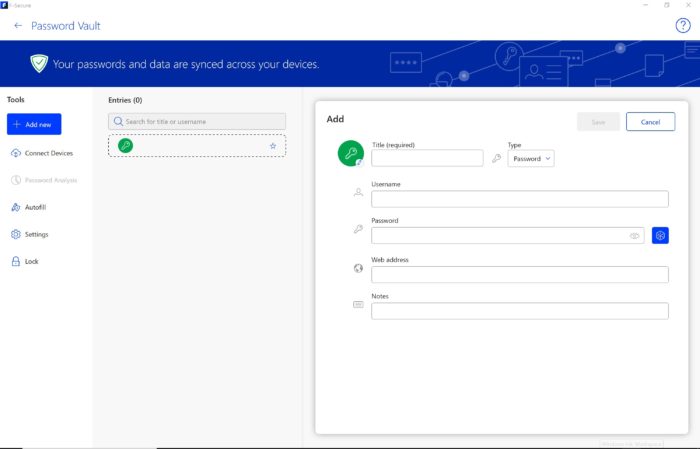 Title: A short description of the password, such as "Bank" or "Facebook".
Username: The username for the account associated with the password.
Password: The password for the account.
Web address: The website or app where the password is used.
Notes: Any additional information you want to remember about the password, such as the date it was created or the last time it was changed.
Once you have entered all of the information, click the "Save" button to add the password to the password utility. If this is a new password, you can use the built-in password generator to create a strong password for you. The generator creates passwords that are 16 characters long by default, and use all four character types: upper case letters, lower case letters, numbers, and symbols. You can change the length of the password to up to 32 characters or down to 4 characters. You can also deselect specific character types if the website or app that you are using does not allow them.
After you have manually entered your first set of credentials, you can enable F-Secure's Autofill feature. To do this, you need to install the F-Secure extension for Chrome, Edge, or Firefox. Once you have installed the extension, you need to link it to your F-Secure account by copying a lengthy code.
One feature I did like was the ability, to import your passwords from another Password manager in my case Lastpass, although  Dashlane, KeePass, or True Key are cattered for along with the ability to import passwords stored in Chrome, Edge, or Firefox. If you're coming from Bitwarden, Keeper, or one of the many other unsupported competitors, you're out of luck. F-Secure even provides step by step instructions to create a CSV file to import into F-Secure, although there's no provision to import from a generic CSV file.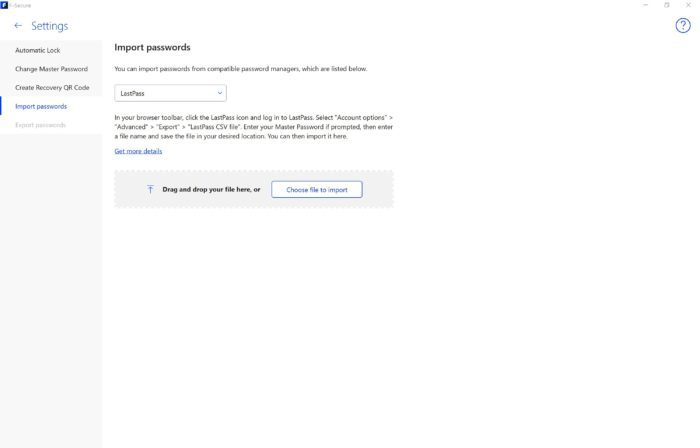 When you visit a website for which F-Secure has saved your credentials, you will see a small F-Secure icon in the username and password fields. Click this icon to see a list of all the saved logins for that site. You can then click the saved item to fill in the username and password fields automatically.
Here are the steps on how to enable Autofill in F-Secure Password Vault:
Open the F-Secure Password Vault app.
Click on the Settings icon.
Select the Autofill tab.
Click on the Enable Autofill switch.
Follow the instructions to install the F-Secure extension for your browser.
Copy the authorization code from the F-Secure Password Vault app and paste it into the authorization code field in the browser extension.
Click on the Authorize button.
Once you have enabled Autofill, F-Secure will automatically fill in your username and password for websites that you have saved in the password vault.
Here are some things to keep in mind when using Autofill:
Only enable Autofill for websites that you trust.
Make sure that your F-Secure Password Vault app is up to date.
Keep your master password safe.
When you visit a website for which F-Secure has saved your login credentials, you will see a small F-Secure icon in the username and password fields. Click on the icon to see a list of all the saved logins for that site. (Often, the list will only have one item.) Click on the saved item to fill in the username and password fields automatically.
F-Secure can also automatically capture your login credentials as you log in manually. However, it has some limitations. For example, it may not be able to capture two-page logins, where you enter the username on one page and the password on the next. Additionally, if you have already saved credentials for a site, it will not capture a second set. In both cases, you can fix the problem by entering the details in the main app.
Regarding the password manager app, we found it slightly unusual that the browser extensions do not work unless the main vault is unlocked. This means that if you have the vault set to lock automatically after five minutes of inactivity, you will need to unlock it every time you want to use the browser extensions. This could be inconvenient.
Connecting devices
As with most password managers is a simple process that involves installing the app and logging in with your master password. However, F-Secure takes a different approach. To add another device, you first need to click the "Connect Devices" button in the main app window. This will open a page with a numeric code that changes every minute.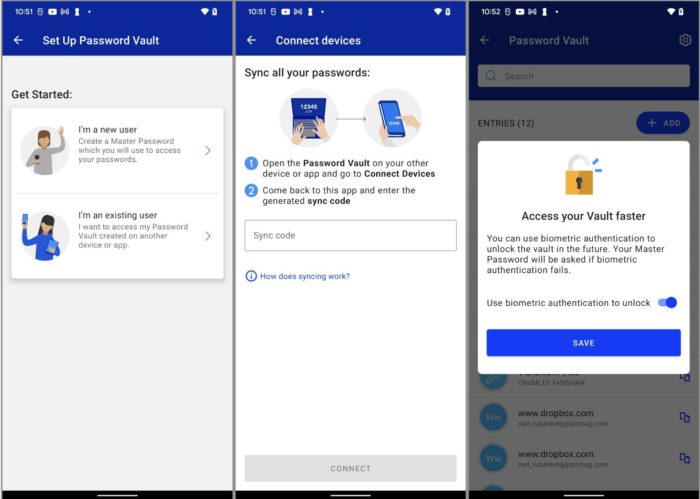 On the new device, you can set up password management by clicking the option "I'm an existing user". After entering the current code, you will be prompted for your master password. Once you have entered your master password, you will have full access to your shared password vault. This requirement for a code from an existing device is similar to multi-factor authentication, but it only occurs when you connect a new device.
Conclusion:-
If like me you pay separately for a Anti Virus, a VPN and a Password Manager/Vault F-Secure Total is well worth a look, with the ability to have your account on either 5 or 10 separate devices, the plans are reasonably priced especially when compared to the total cost of purchasing each service separately.