Featuring a 600W inverter, Quick charge mode and an IP65 rating, this is a power station that is both versatile, powerful, and compact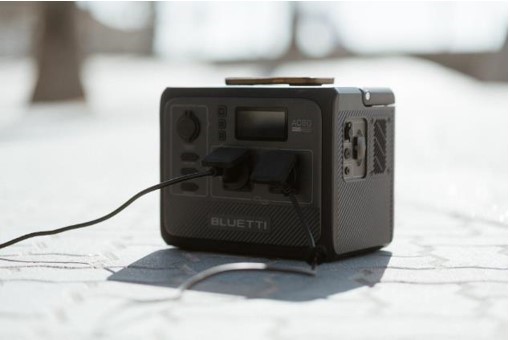 With over 10 years of industry experience in green energy storage solutions, BLUETTI today announces its latest product, the AC60 all-weather power station. This powerful and reliable power station is built to meet the needs of outdoor adventurers and anyone who needs a portable power source to stay connected in the wild.
Specification
DIMENSIONS
28.7 x 21.6 x 24.6cm
BATTERY INFO
Capacity: 403Wh(18Ah)
Type: LiFePO4 (Lithium Iron Phosphate)
Life Cycles: 3,000+ Cycles to 80% Original Capacity
Shelf-life: Recharge to 80% Every 3-6 Months
Management System: MPPT Controller, BMS, etc.
OUTPUT
AC Outlet: 2 × 120V/5A, 600W in total
Inverter Type: Pure Sine Wave
Surge Power: 1,200W
USB-C Port: 1 × 100W Max. (Built-in eMark chip)
USB-A Port: 2 × 5V/3A
12V DC Outlet: 1 × 12V/10A (Car outlet, regulated.)
Wireless Charging Pad: 1 × 15W Max
INPUT
AC Input: 600W Max.
Solar Input: 200W Max., VOC 12-28V, 8A
Car Input: 12/24V from Cigarette Lighter Port
Max Input: 600W
RECHARGE TIME
AC Charging Cable ˜ 1.2-1.7 Hours (600W Turbo Charging)
Solar Panel: ˜ 2.5-3.0 Hours (200W Max.)

The AC60 is a portable power station that is equipped with a 403Wh LiFePO4 battery that supplies 600W of power. It can be expanded to 2,015Wh when combined with the optional B80 batteries. The AC60 has multiple outlets, including two AC outlets, a 100W USB-C port, a 15W wireless charging pad, and a 12V DC outlet. It also features a 'Power Lifting' mode that allows it to run high-powered appliances up to 1200W.
The AC60 is designed to withstand harsh weather conditions. It has an IP65 rating, which means that it is dust and water resistant. Bluetti has carefully designed the AC60 with solid materials and waterproof rubber to seal the outlets. This gives users confidence that they can use the AC60 outside, even in harsh weather conditions.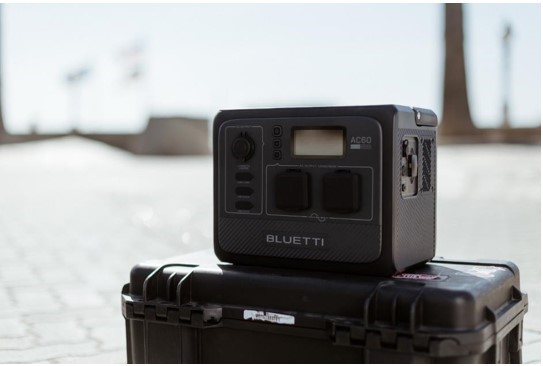 The AC60 is a powerful and versatile portable power station that is also one of the fastest-charging on the market. It has three charging modes: silent, standard, and turbo. The silent mode charges the AC60 at 160W, the standard mode charges at 255W, and the turbo mode charges at 600W. Charging the AC60 at 600W takes just 1.2 hours. The AC60 can be charged using a variety of methods, including AC power, solar power, car charging, and lead-acid battery charging. It also supports up to 200W charging using BLUETTI's PV120 and PV200 solar panels. The AC60 comes with a built-in carry handle and weighs only 8.6kg, making it easy to transport. It also has an app that allows users to check the power station's status, charge/recharge, and change settings. With its superior power, extended run time, and lightweight design, the AC60 is a great choice for outdoor enthusiasts and adventurers.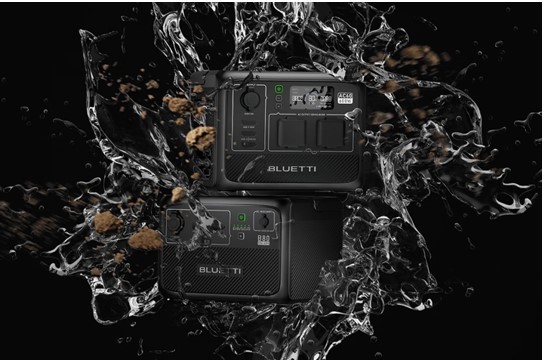 For peace of mind, the AC60 also comes with an industry-leading 6-year warranty and can last for over 3,000 life cycles when charging. Free shipping and a 30-day return policy is also offered upon purchase.
The AC60 is available to buy from the BLUETTI website for a debut price of £649 (RRP £699).