ISP proxies are quite popular right now and for good reason. They combine the functionality of Datacenter IPs and residential proxies. What you get with ISP Proxies are essentially enhanced datacenter proxies.
A proxy server, such as an ISP proxy, hides and safeguards your real IP address. It can speed up frequent queries and serve as a firewall or web filter. With the help of a reputable ISP Proxy Provider, you may quickly visit any website you want on the internet and gather the required information while keeping your data safe.
Even if there are just a few ISP proxy companies available, the selection is quite complicated. You must get ISP proxies from a reputable proxy supplier. We'll spare you the hassle and tell you high-quality ISP proxies. Here are some of our favorites.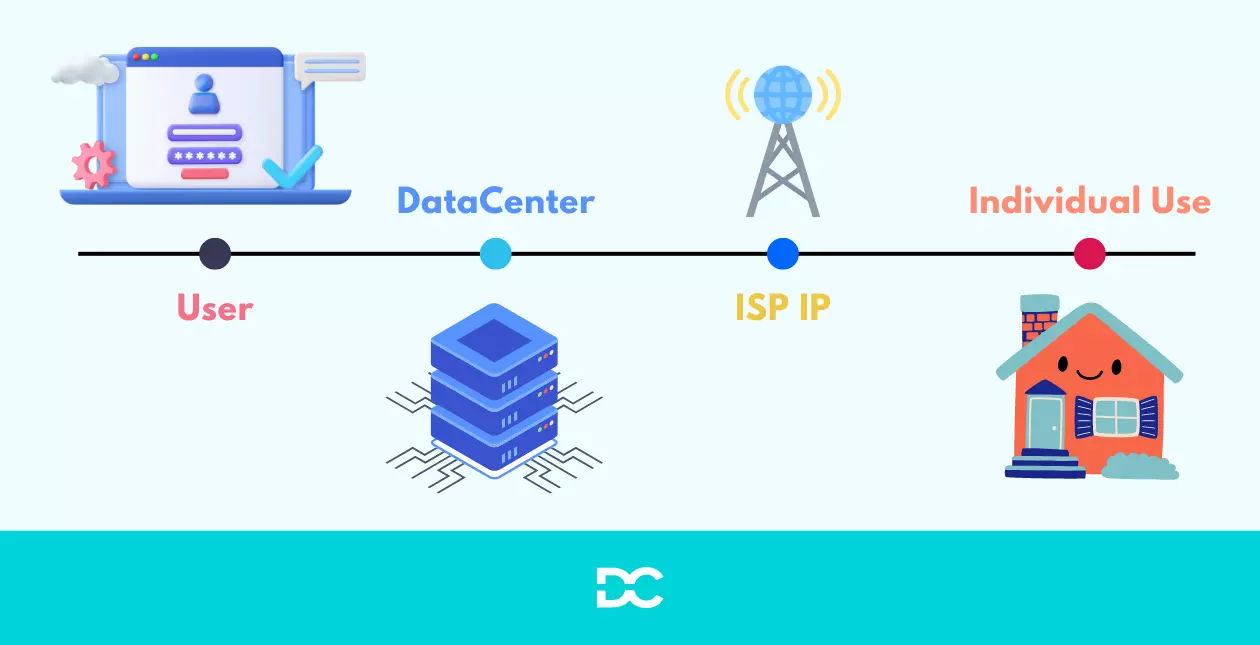 Enhanced Anonymity: ISP proxies provide a higher level of anonymity compared to regular proxies, as they use IP addresses from real Internet Service Providers. This makes it harder for websites to detect and block your connection based on your IP address.
Faster Speeds: ISP proxies typically offer faster connection speeds than free or shared proxies, ensuring a smoother browsing experience and quicker access to online resources.
Reliability: ISP proxies are known for their reliability and uptime, ensuring consistent access to the internet without frequent disconnections or downtime.
Geo-targeting: With ISP proxies, you can choose IP addresses from specific locations, allowing you to access geo-restricted content or conduct local market research with ease.
Improved Security: Using ISP proxies adds an extra layer of security, as your actual IP address is hidden from websites and hackers, reducing the risk of data breaches and cyberattacks.
Scalability: ISP proxies are well-suited for large-scale operations, such as web scraping, SEO analysis, and social media management, as they can handle multiple requests simultaneously without affecting performance.
Reduced IP Blocking: Since ISP proxies use real IP addresses from reputable providers, they are less likely to be flagged or blocked by websites, ensuring uninterrupted access to online resources.
List of Best ISP Proxy Providers to Use in 2023
Oxylabs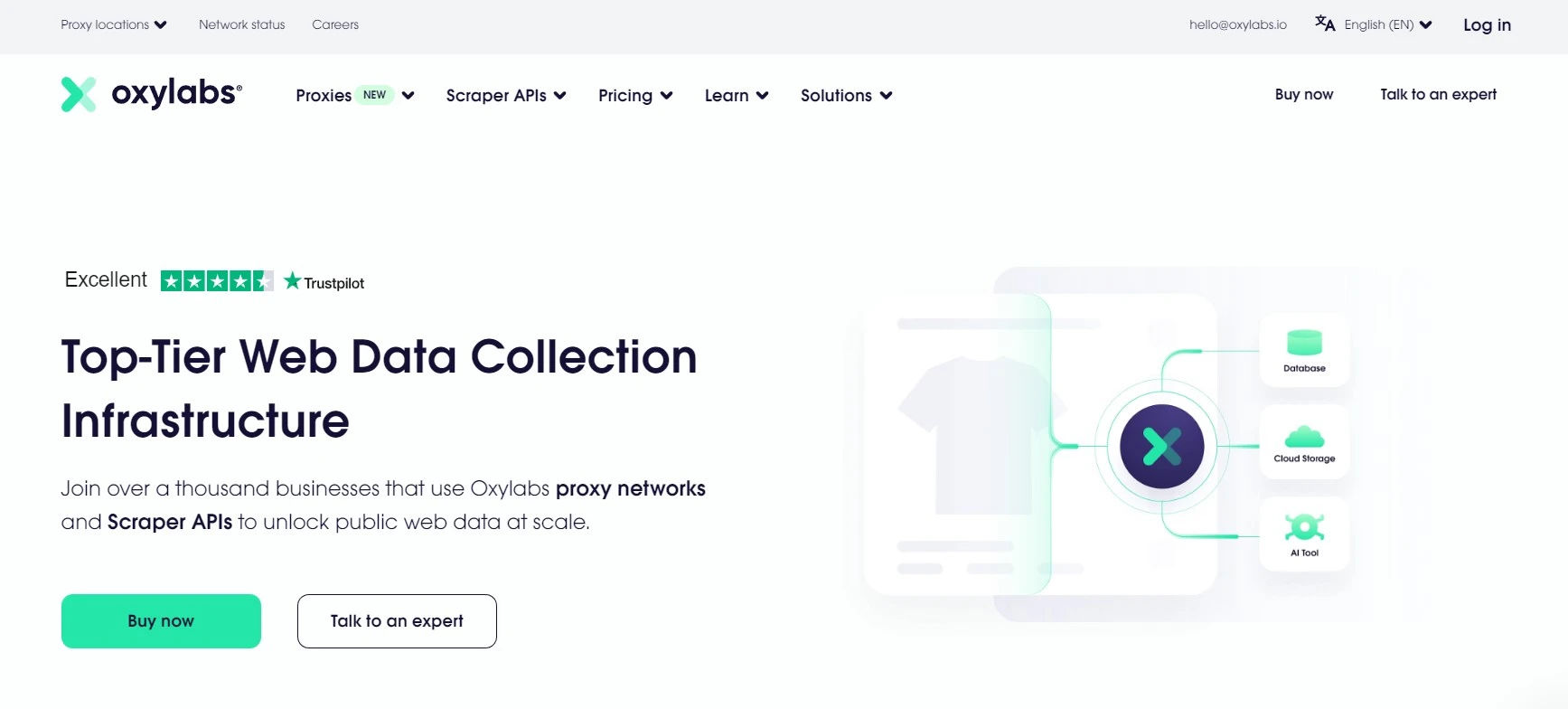 Businesses may access millions of IP addresses from more than 190 countries thanks to Oxylabs, an enterprise-level proxy service. Utilizing Oxylabs, businesses can control their automated web scraping operations and have access to a worldwide proxy network. This is done through a single account, making it simple to monitor proxy performance, data use, and proxy configuration. Additionally, Oxylabs offers several tools that aid companies in streamlining their web scraping operations.
Features
Rate limiting
IP rotation
Access to a specialized support team.
The extensive security measures offered by Oxylabs also include SSL encryption, malware, and virus scanning, and a data privacy policy.
Pricing
$ 30/GB pay as you go without a commitment
Starter- $ 250 per month ($25 per GB)
Advanced- $ 440 per month ($22 per GB)
Premium- $ 950 per month ($19 per GB)
Enterprise- starts from $ 1,700 per month
BrightData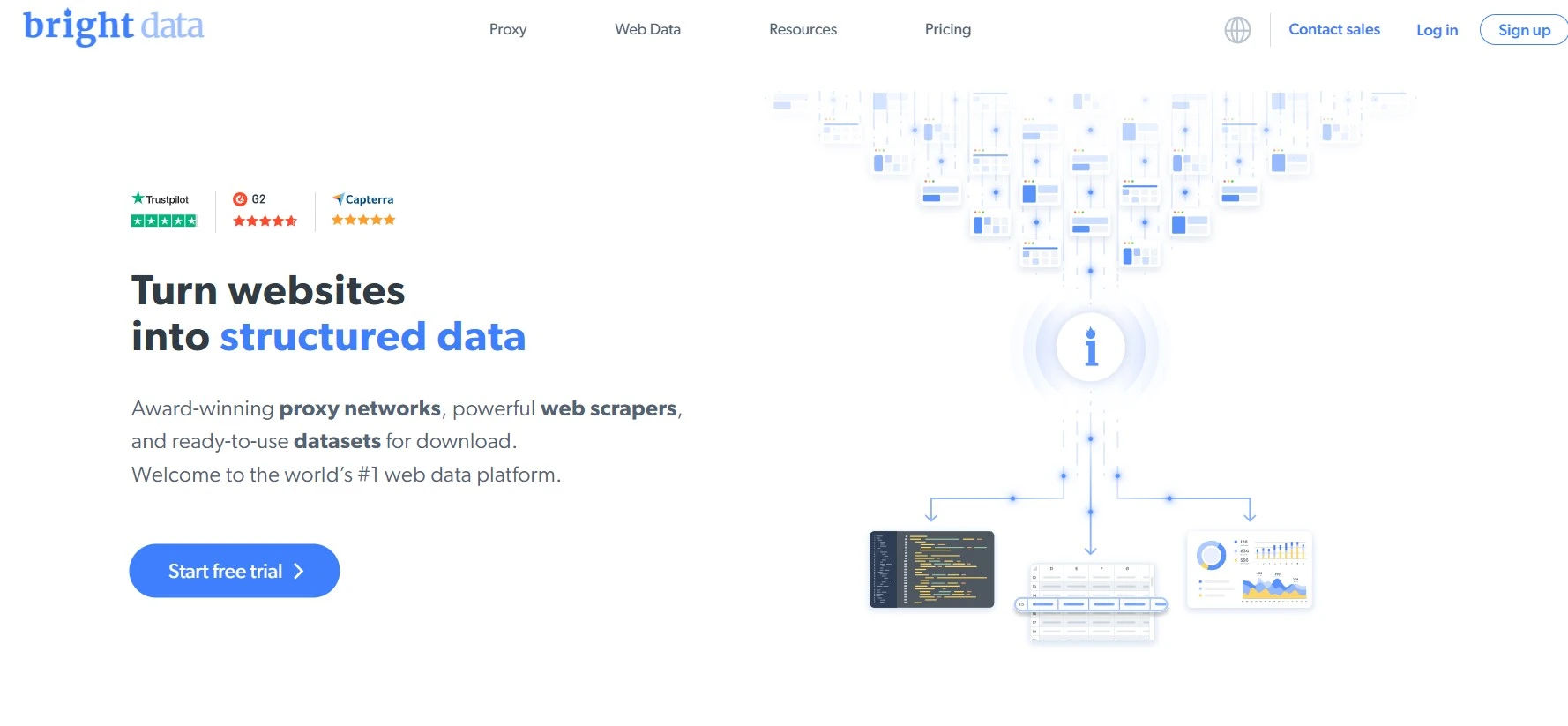 Large volumes of data may be stored, managed, and analyzed by businesses using the data management platform BrightData. It offers some capabilities that let businesses process and analyze big information rapidly and correctly.
Features-
BrightData offers connectors for ingesting data from a range of sources, such as databases, Hadoop, streaming sources, and more.
Data transformation is possible with BrightData, allowing users to convert data into more comprehensible and practical formats.
Data management technologies, such as those for data security and data governance, are offered by BrightData.
Machine learning, predictive analytics, and other technologies are available from BrightData for the analysis of data.
Smartproxy
A home proxy network called Smartproxy enables users to access the internet using millions of real IP addresses spread over 195 different nations. Users may circumvent censorship and gain access to material that would otherwise be inaccessible by using it to safely and anonymously access geo-restricted websites and services.
Features
Smartproxy delivers the quickest proxy network in the world, with response times as low as a few milliseconds.
Rotating Proxies: Smartproxy enables proxies to be changed every 5 minutes, making sure that users can always access a new IP address.
Smartproxy offers consumers 24/7 support and a 99.9% uptime guarantee.
Soax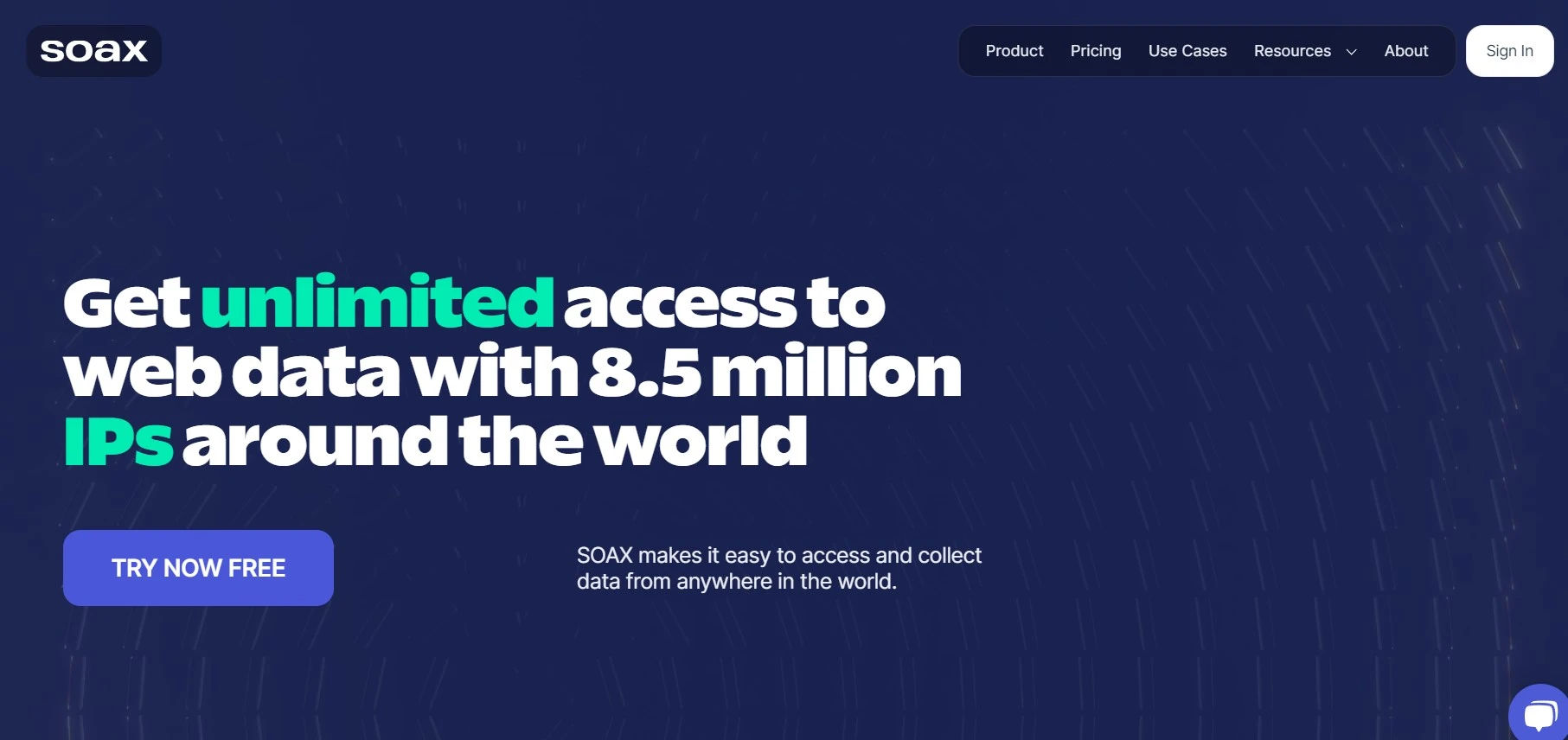 A strong proxy service, Soax ISP Proxy Provider offers web companies a simple method to buy and operate private proxies. To satisfy the demands of companies of all sizes, it provides a wide variety of proxy services.
Features
Soax offers exclusive dedicated private proxies. Your internet actions are completely anonymous and secure thanks to this.
It provides its proxies with unrestricted, limitless high-speed internet connections.
Soax supports several protocols, including HTTP, HTTPS, SOCKS, and FTP, enabling you to access a variety of websites and services.
This article is for you if you don't know which proxy service to use to get reliable ISP proxies.
To make sure your proxies are operating correctly and without any problems, Soax provides 24/7 technical support.
Netnut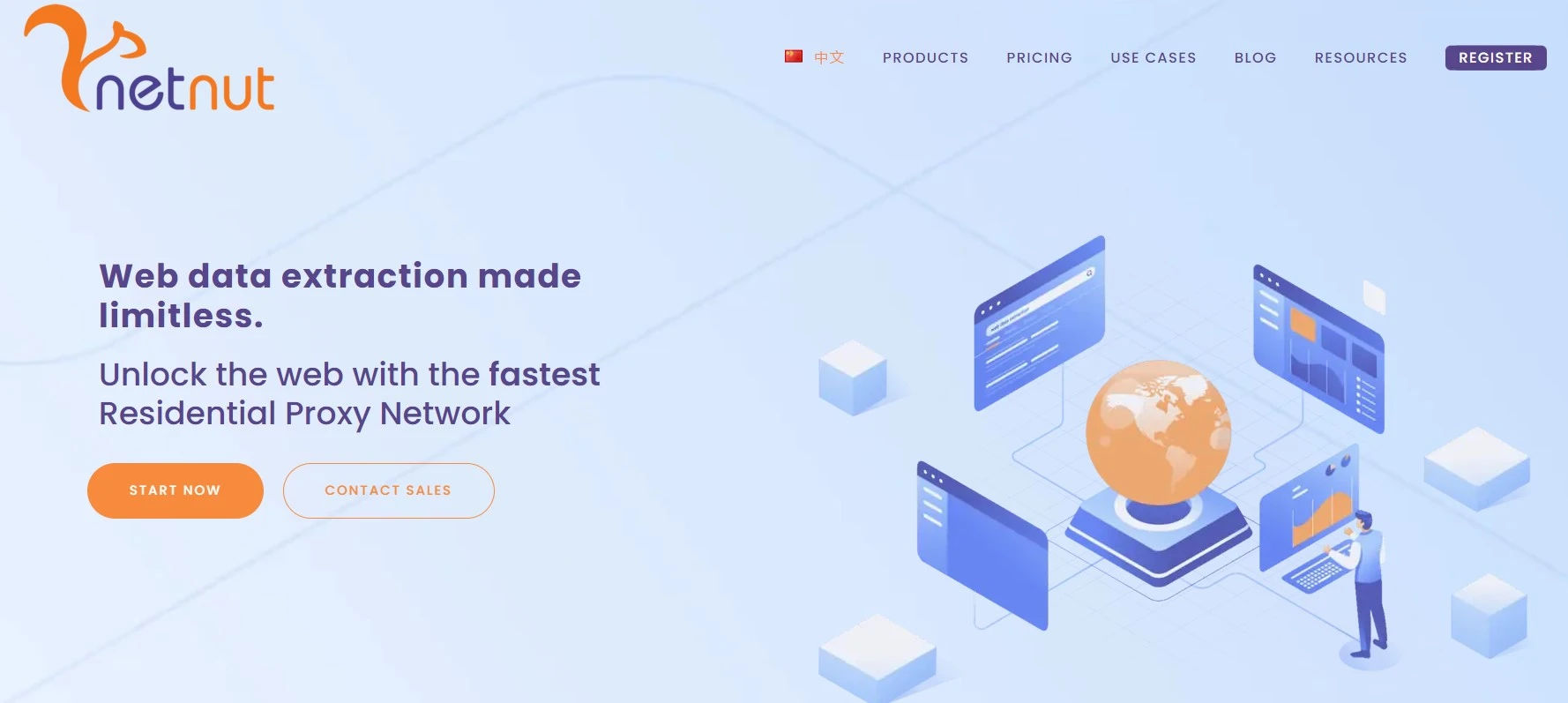 A high-speed proxy service provider (ISP) called Netnut ISP Proxy offers proxies with various IP addresses, unrestricted bandwidth, and no bandwidth capping. It is perfect for companies who need to secure their data, maintain their IP reputation, and manage their internet presence.
Features
Netnut ISP Proxy provides a large selection of proxies with numerous IP addresses. These proxies are quick and dependable, making them the best choice for online organizations that need to maintain their online reputation, safeguard their data, and secure their IP addresses.
Unrestricted proxy usage for companies is made possible by the provider's unlimited bandwidth policy.
Since Netnut ISP Proxy doesn't impose any speed limits on its users, organizations may take advantage of a steady connection speed without any interruptions.
The service also provides dedicated IPs, allowing companies to utilize their IPs for online activities and simplifying the management of their online reputation and online presence.
IP Royal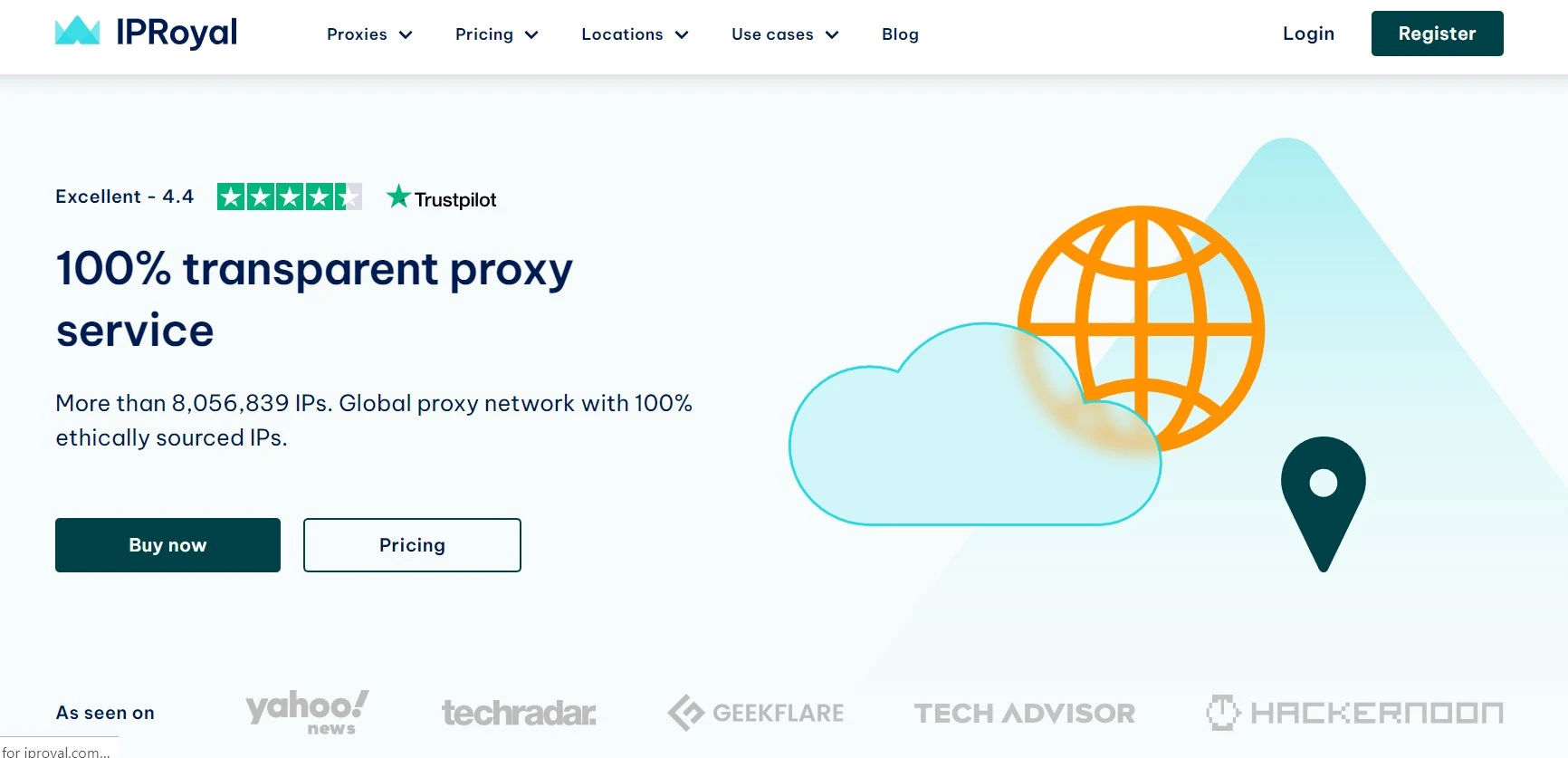 The safe, economical, and feature-rich IPRoyal Windows Proxy Server is a proxy server for Windows. It offers users anonymity, privacy, and security by enabling them to access the internet through a secure tunnel. It may also be used to shield users from harmful websites by giving access to websites that are prohibited or restricted. Additionally, it gives access to material that is unavailable in some nations.
Features
Internet connectivity with a high speed
Superior security and privacy safeguards
Compatibility with a variety of protocols, such as HTTP, FTP, and SOCKS
Assistance with both IPv4 and IPv6
NAT and port forwarding support
Assistance with the user identification
Support for transparent proxying, i.e., the use of the same IP address by all users connecting through the proxy
Proxy Cheap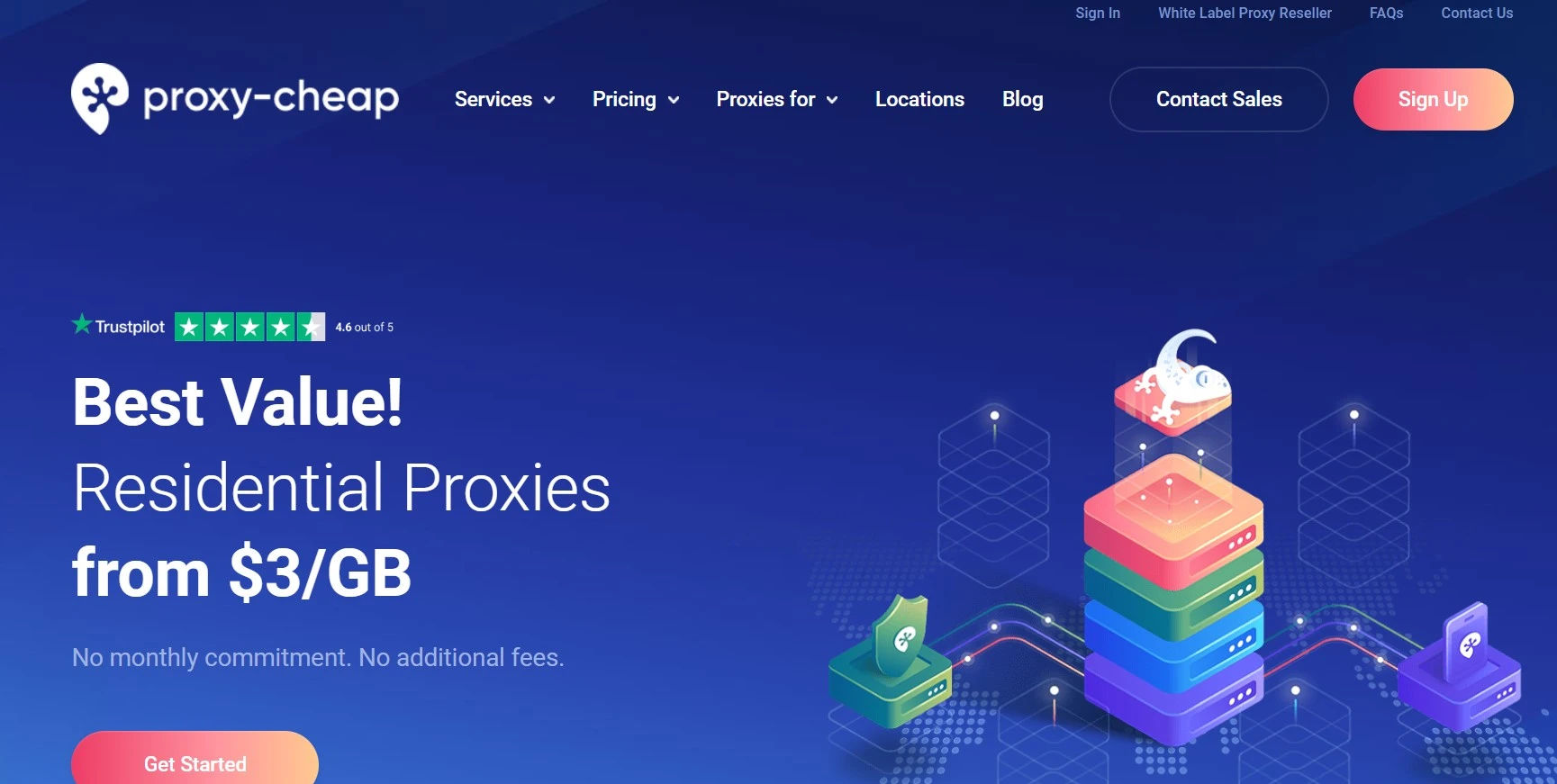 Fast, dependable, and secure proxies are available from Proxy Cheap at a reasonable price. You may access several websites, such as social media sites, streaming services, and others, with Proxy Cheap.
Proxy Cheap proxies are made to offer the quickest connection possible, allowing you to view the material you need without any lag or buffering.
Features
Proxy Cheap offers unlimited bandwidth and downloads, allowing you to watch films, surf websites, and download files without worrying about exceeding data limits.
To guarantee that your online activity is safe and confidential, Proxy Cheap makes use of cutting-edge encryption technologies.
Proxy Cheap provides proxies from a variety of international locations, enabling you to view material from any place.
Shiftproxy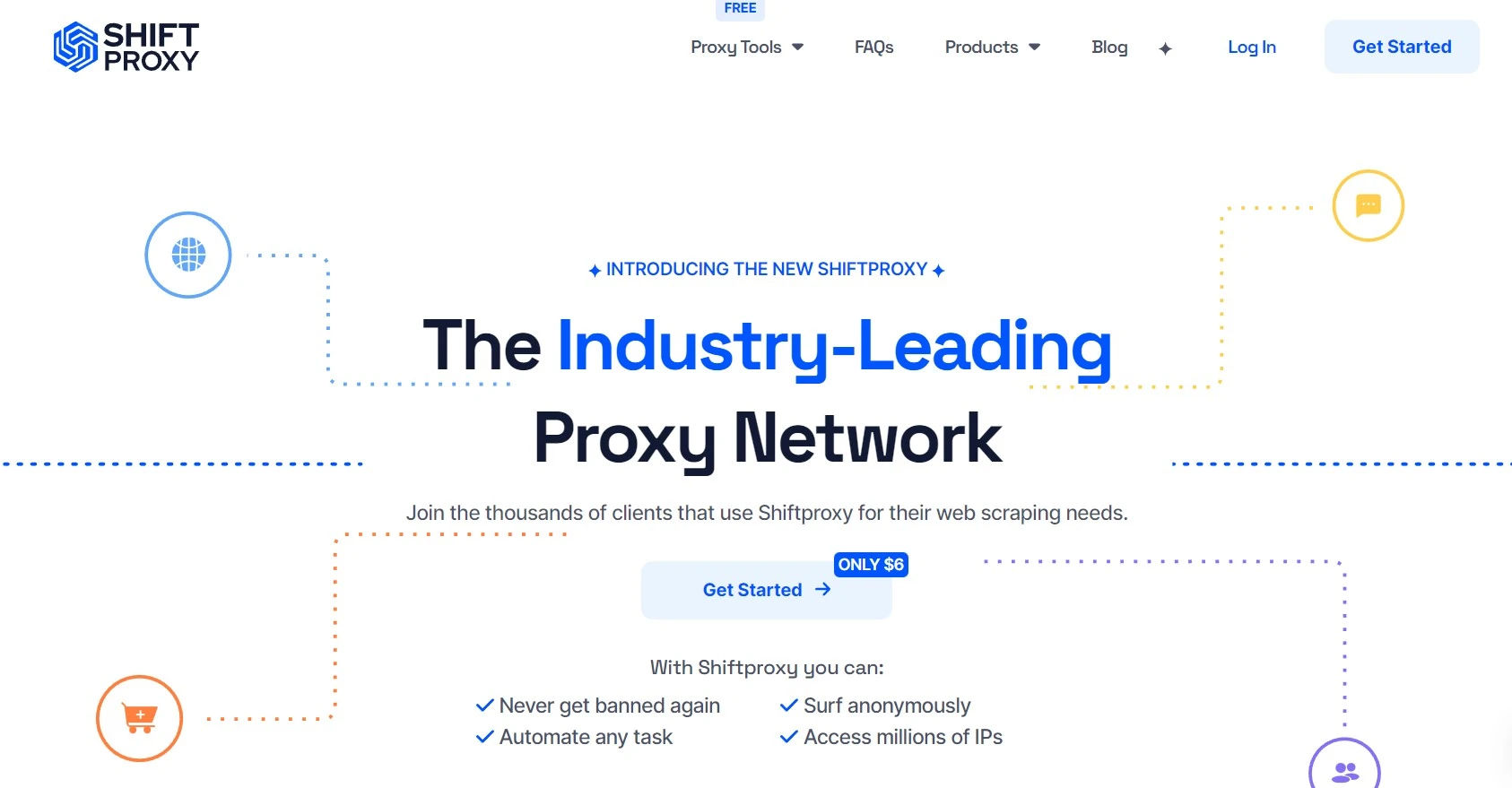 Shiftproxy is a market-leading firm that collects public data. It provides high-quality proxies and data-collecting services to thousands of consumers worldwide. Its residential proxies, data center proxies, and ISP proxies assist clients with market analysis, SEO monitoring, brand protection, price intelligence, and other tasks.
Features
ShiftProxy hides users' IP addresses and encrypts their connections to let them browse the internet privately.
Users of ShiftProxy may select the amount of security they desire and set their privacy choices.
Strong 256-bit encryption is used by ShiftProxy to safeguard user data in transit.
With servers spread across several nations, ShiftProxy offers quick connection times and top performance.
ProxyEmpire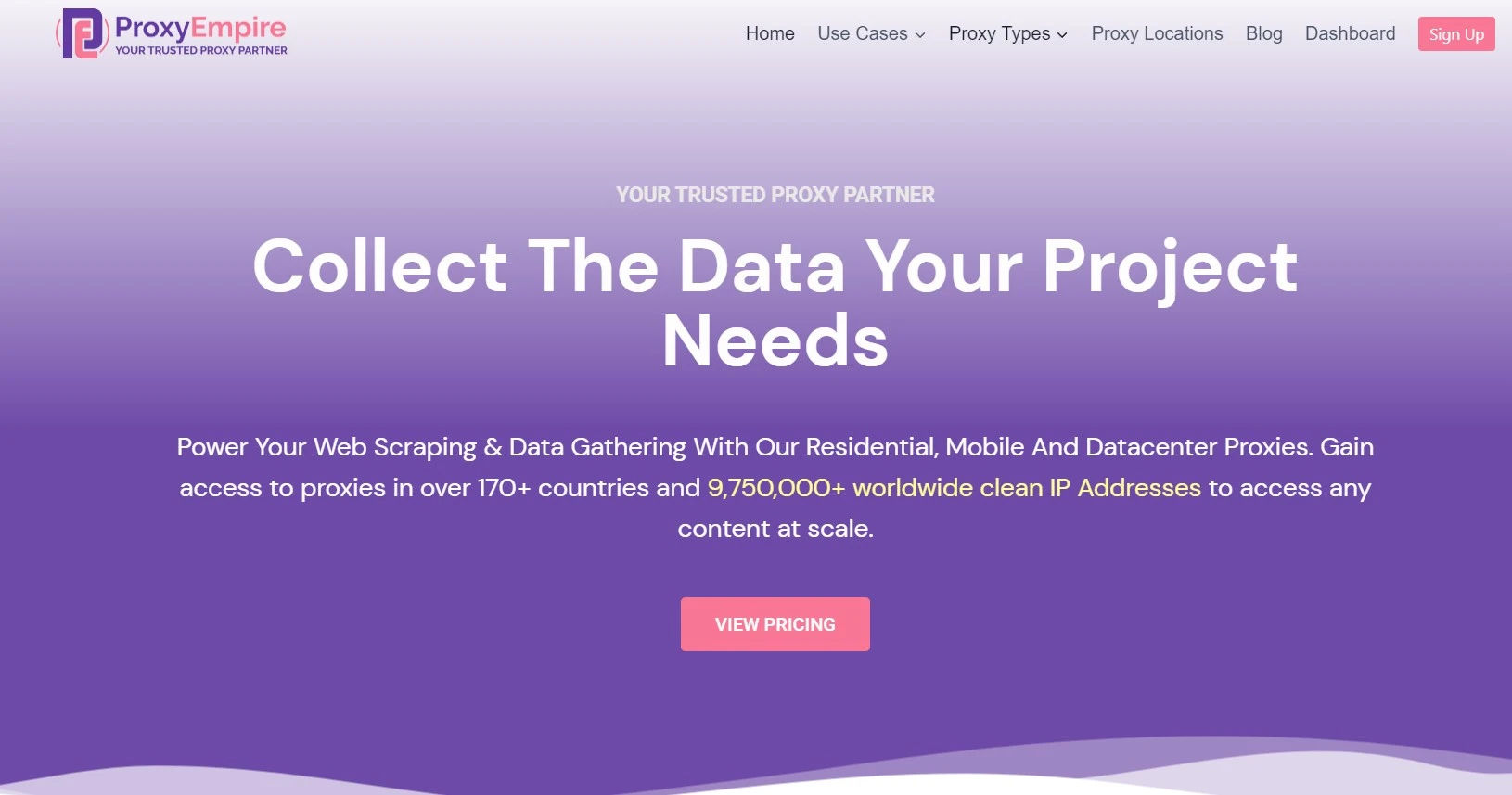 The amazing proxy service ProxyEmpire is well known for its online data extraction capabilities, for which its proxies were specially created.
Although they also offer ISP proxies, they are marketed as residential proxies. Internet service providers all around the world provide ProxyEmpire proxy with their ISP proxies. Since they have servers in every nation on earth, they have a large geographic reach.
Because their users have access to more than 10 million IP addresses for browsing, they are also among the largest ISP pools in the proxy industry. By doing this, ProxyEmpire Proxy may offer a one-hop connection while still keeping users' traffic on their systems.
As a result, their proxies are among the quickest on the market, increasing their proxy speed.
Features
ProxyEmpire provides limitless proxy IPs from more than 50 different countries.
It offers quick connection times and minimal latency.
ProxyEmpire offers committed customer service and aid with troubleshooting.
Industry-leading encryption technologies are used to secure all communications.
Anonymous browsing is possible with ProxyEmpire, allowing you to access the internet privately.
Proxy-Seller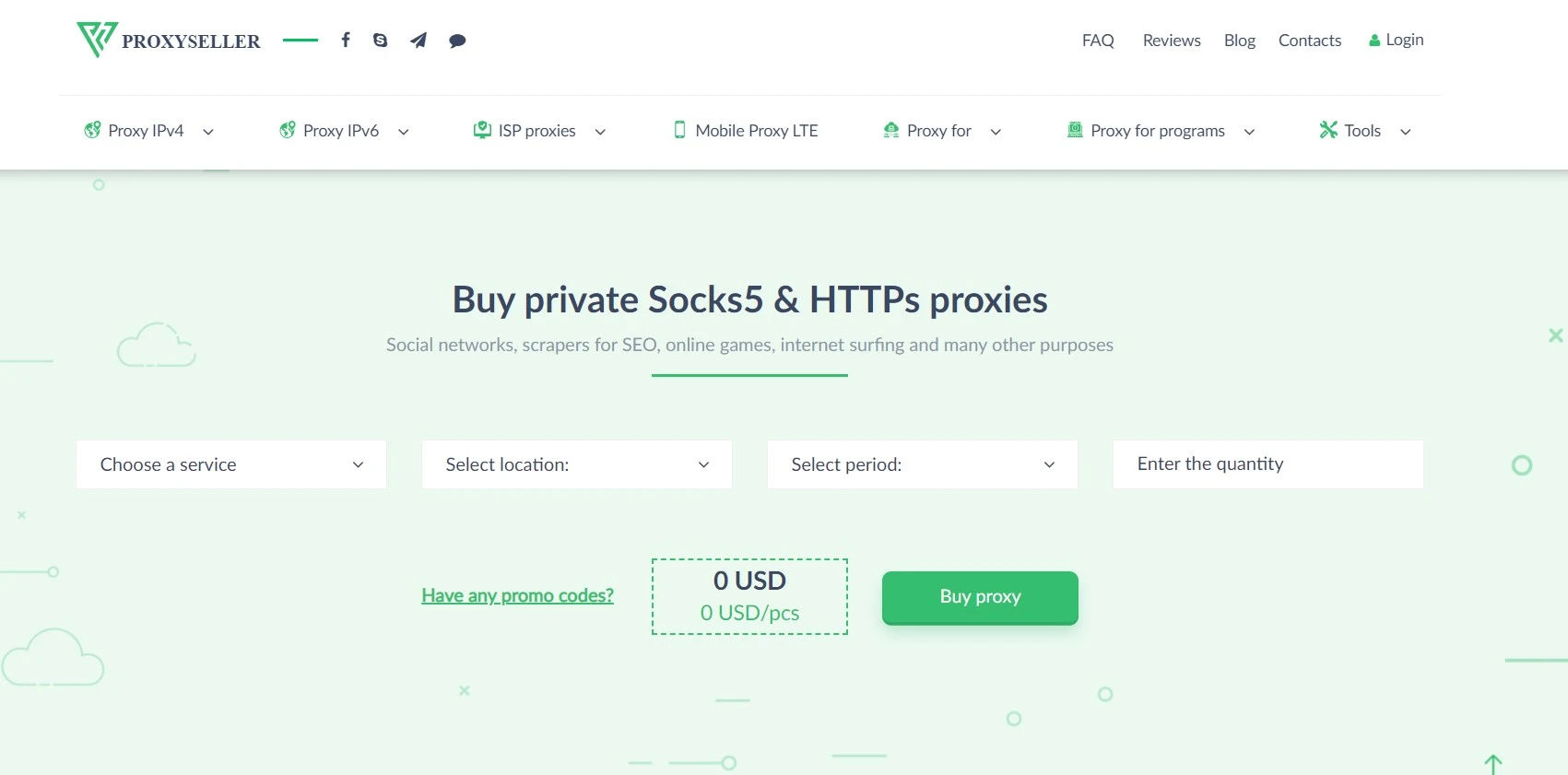 To improve their sales and customer service, Proxy-Seller is a company that offers sales proxies to clients. Customers can use these proxies to access a range of informational sources, including market analysis, consumer demographics, and customer reviews.
Additionally, proxy sellers might offer lead generating, client tracking, and order administration services. By recognizing client demands and making it simple for them to buy goods or services, firms may increase sales and enhance customer service.
Features
Every proxy is unique.
16 nationalities, 100 networks, and 300 subnets of IPv4 proxies
24/7 technical assistance
Support for connections through HTTP, HTTPS, and SOCKS
A convenient web console control panel
FAQs
What Is a Proxy ISP?
ISP proxies or residential proxies make use of the speed, uptime, reputation, and stability of the ISPs' data centers by using the IP addresses that they are given. You will be introduced to a variety of distinctive and reliable sets of IPs. The main benefit of this is that ISPs host it in their data centers.
As a result, both residential and data center proxies will provide you with efficient services. ISP proxy is a relative newcomer to the computer world. You may use the quick service to shop, watch, get around geo-restrictions, scrape data, and do online banking.
Furthermore, ISP proxies demonstrate their value by hitting the correct notes in terms of dependability, general performance, availability, speed, and security. As a result, there is no doubt that ISP proxies are reliable proxies that may assist you in obtaining the info you want immediately from your browser without any hassle or chance of IP blocking.
What are the applications for ISP proxies?
ISP proxies are the best option for many web activities since they are quick and untraceable. Examples include:
Web mining
SEO tracking
Social media surveillance
Ad validation
Brand defense
Evaluating prices
Why Are ISP Proxies Needed?
ISP proxies provide a lot of advantages that can help you with online gaming, shopping, and other activities like continuous streaming. Let's talk about a few of their advantages:
High speed 
Unlimited bandwidth 
Increased uptime
Optimal rotation
Extreme anonymity
Without any speed difficulties, private browsing
Faster and risk-free data scraping
No limitations on viewing geographically restricted material
Is it Possible to Have Dedicated ISP Proxies?
Yes. ISP proxies, like private data center proxies, can be allocated to certain functions. This is because, unlike peer-to-peer residential IPs, providers have complete control over them.
Purchasing dedicated ISP proxies will ensure that you have a clean history with the websites you intend to utilize them on. It may include further location or response time optimizations. They're especially useful for sneaker copping when you need quick IPs from large consumer ISPs.
However, if you simply want to scrape a few pages, these improvements shouldn't be too important. It will be increasingly critical to obtain rotating proxies from a big proxy pool.
Over to you
For your organization, scraping data from various websites appears to be a simple operation. However, there are a lot of difficulties that might jeopardize your security and privacy. Without an ISP proxy, you could run into problems with sluggish scraping, IP address blocking, and other things.
The benefits that ISP proxies offer over data center proxies and residential proxies are well known to those who have heard of them. They have steadily risen to the top of the market for proxy types due to their unique characteristics.
When you use an ISP proxy you get to access geo-restricted content, stream media online, scrape data, and do a variety of other tasks while remaining anonymous and safe.
This article is for you if you don't know which proxy service to use to get reliable ISP proxies. An in-depth discussion of ISP proxies with their features has been covered here.