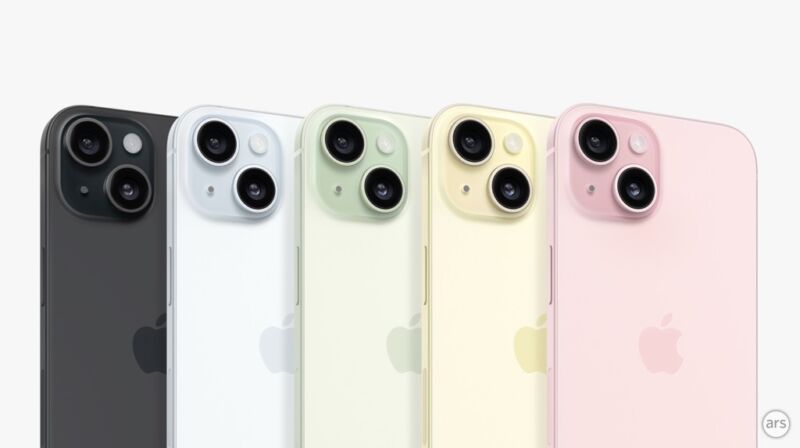 Today marks the in-store launch of the iPhone 15 and iPhone 15 Pro, plus the likely delivery date for at least the earliest preorders. Preorders went live a week ago, on September 15.
You'll be waiting for a while if you want the Pro model and didn't preorder, though.
In Chicago, delivery dates for new orders of the iPhone 15 Pro and iPhone 15 Pro Max from the online Apple store are currently estimated to be between October 23 and 30—more than a month from now. Next-day in-store pickup is still a possibility for most configurations, except for the 1TB iPhone 15 Pro Max.
The regular iPhone 15 and iPhone 15 Plus don't seem to have the same problem, though. I was offered immediate shipping or pick-up for every configuration I tried. All these estimates could be different not long after this is published, of course.
It's tempting to look at that information and conclude that the Pro models will be more popular during this year's cycle, but that's not necessarily the case. It depends on how many units of each model Apple has produced, of course, and it stands to reason that early adopters who jumped right on preorders last week are enthusiasts who might be more interested in the Pro models.
A handful of companion products to the iPhone 15 lineup are also available today, including USB-C AirPods Pro and MagSafe chargers.
We currently have the iPhone 15, iPhone 15 Plus, iPhone 15 Pro, and iPhone 15 Pro Max in hand and are working on a review that will go live next week.
In case you missed the announcement a couple of weeks ago, the iPhone 15 brings several of the "Pro" features from the iPhone 14 Pro to the current base iPhone, including the Dynamic Island to replace the notch, Apple's A16 chip, and a 48-megapixel camera sensor that is used to facilitate 2x zoom, among other things. It also ditches the long-standing proprietary Lightning connection in favor of the industry-standard USB-C.
The iPhone 15 Pro distinguishes itself from the base model with a new configurable "Action Button" to replace the mute switch, a faster USB-C port, a more robust camera system, a faster A17 chip, which claims notably improved graphics performance, and a new titanium enclosure. The phones' general sizes, designs, and shapes are very similar to what we saw last year.