Social media is SOCIAL. And yet, so many of us still struggle with using social media as a marketing tool.
Social media has definitely shaken up marketing. Now businesses both large and small can reach billions of consumers around the globe through platforms like Facebook, Instagram, TikTok – the list goes on.
But with great exposure comes great responsibility. Marketing on social isn't just a free-for-all. You need to know what you're doing if you want to see real results.
That's why we picked the brains of 17 social media experts to get their best tips. We wanted to help fellow marketers and business owners figure out how to use these powerful platforms successfully.
These pros offered awesome insights on things like video content, engaging authentically, and more. Their real-world advice can guide you in dominating social media marketing in 2023 and making the most of it.
Read on for practical tips to grow your brand and connect with customers on social media. We know you'll find this info helpful!
The Experts Speak: Actionable Social Media Marketing Tips
Respect Your Followers' Interests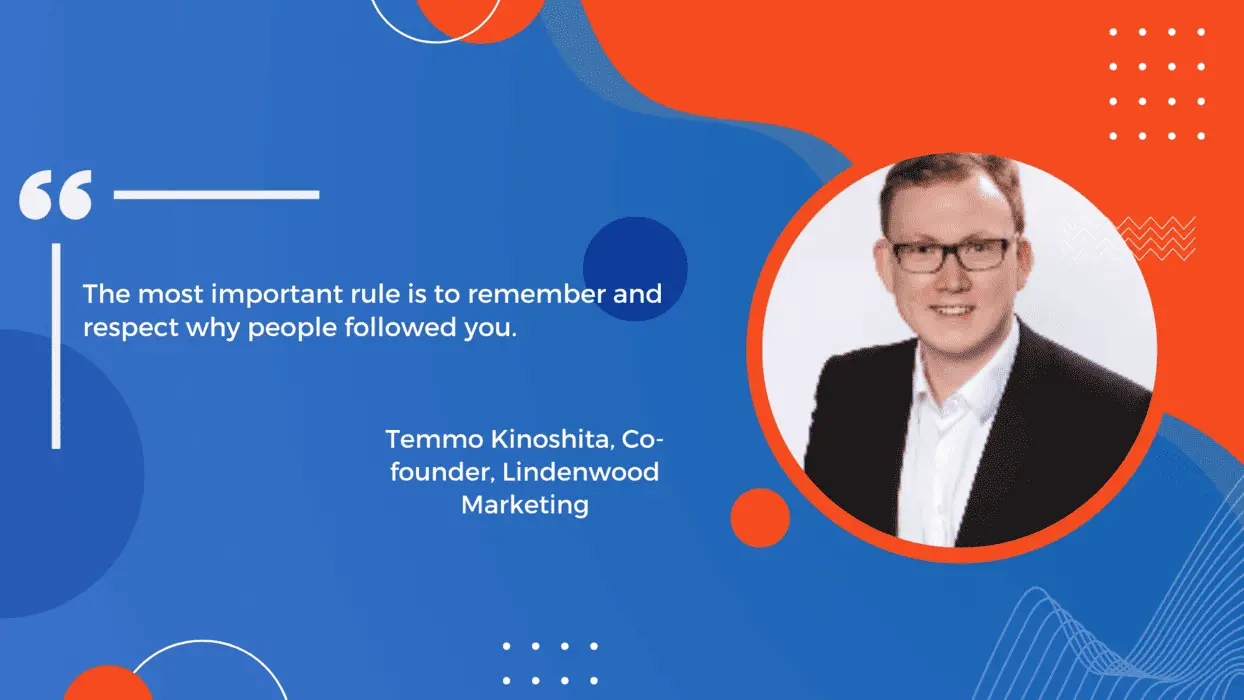 It makes sense to leverage your social media for marketing, but executing this can be a lot trickier than it might seem. The most important rule is to remember and respect why people followed you. 
It's safe to assume that most of your followers follow you ‌beyond wanting to be sold. That means the significant majority of your posts need to stick to the account's core strengths. Marketing should never become the main focus.
Temmo Kinoshita, Co-founder, Lindenwood Marketing
Understand and Cater to Your Audience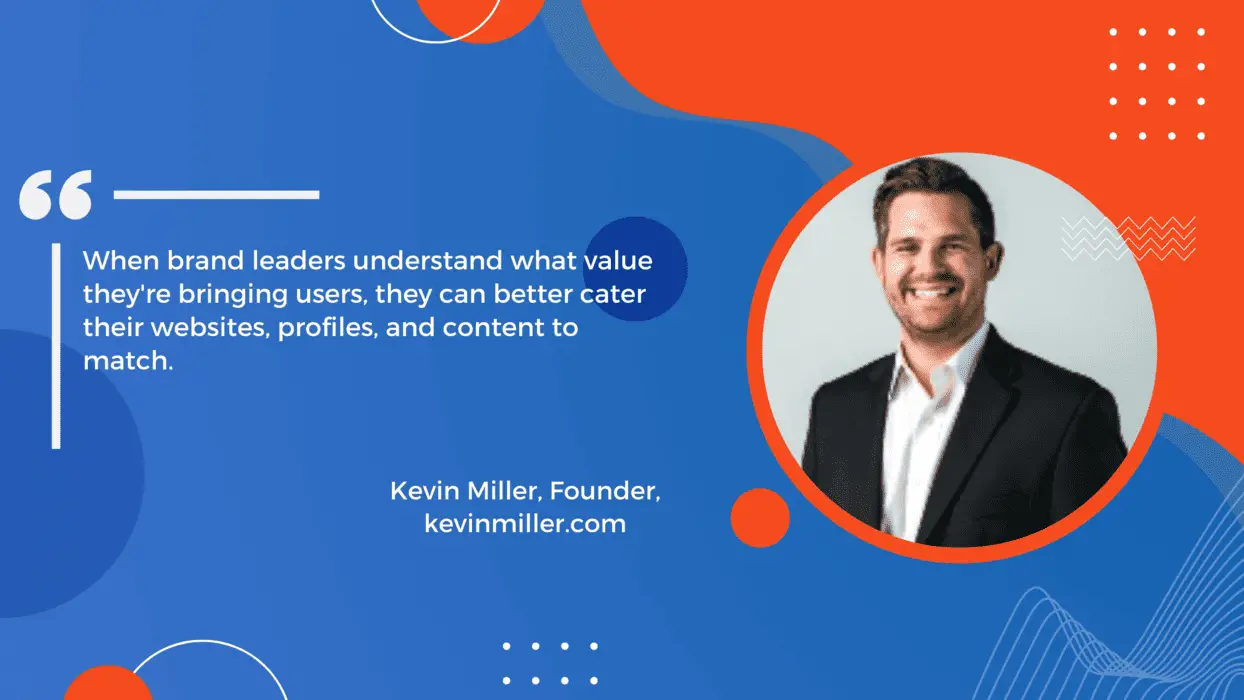 Recognize the value you bring to your following. For example, people enjoy engaging online with local businesses because brands will feature followers' experiences or generate content about their brands. Authentic, local engagement is vital for small businesses, such as restaurants or shops, and social media marketing drives the best ROI.
When brand leaders understand what value they're bringing users, they can better cater their websites, profiles, and content to match. This goes for building a brand culture around customers' experiences and perception of your business, but also for things like clearly posting your operating hours, hosting FAQ pages, or filling out your Google+ MyBusiness profile. Users need both to get the most out of your social media presence.
Kevin Miller, Founder, kevinmiller.com
Consistency and Adaptability Matter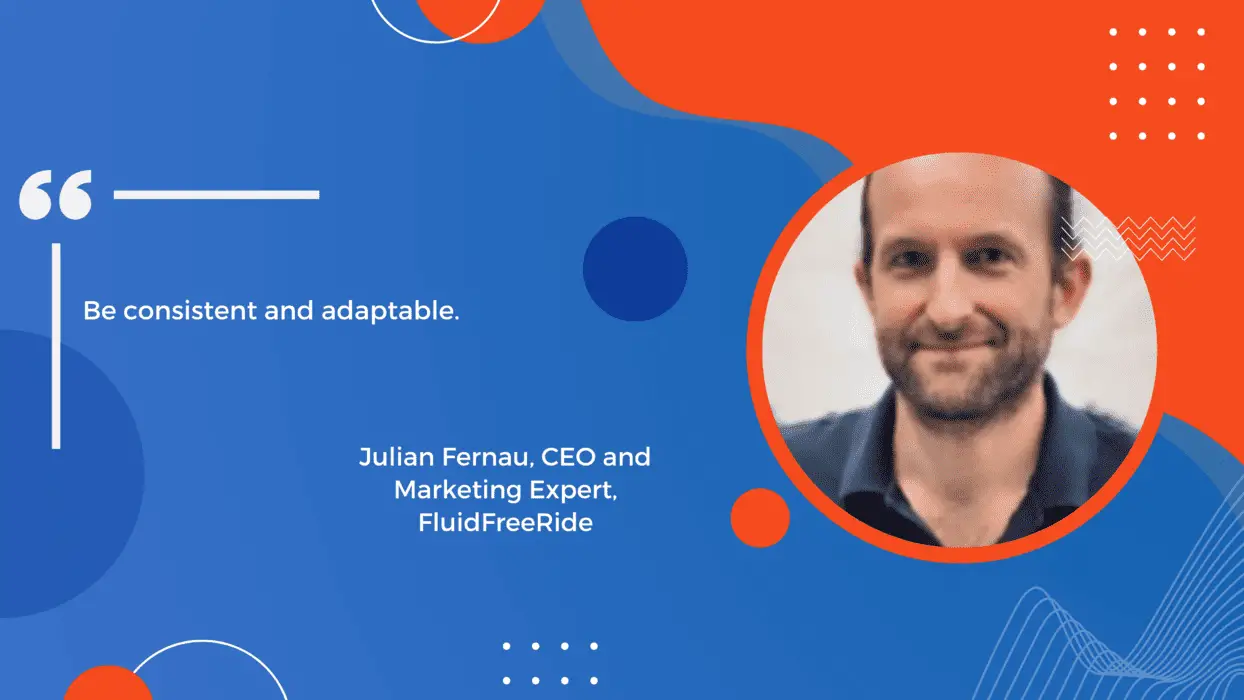 Consistency is key to success. One lesson you have learned from leveraging social media for marketing is that successful social media marketing requires consistency and adaptability. To make a strong online presence, marketers should focus on investing time and resources into all social media accounts. 
They should show consistency and post relevant content on social media accounts. Besides that, it's also important to monitor for any customer feedback and inquiries. They should always be willing to adapt their strategies according to recent trends and technology. Trying to stay one step ahead of tough competition is important for long-term success.
Julian Fernau, CEO and Marketing Expert, FluidFreeRide
Create Short-Form Video Content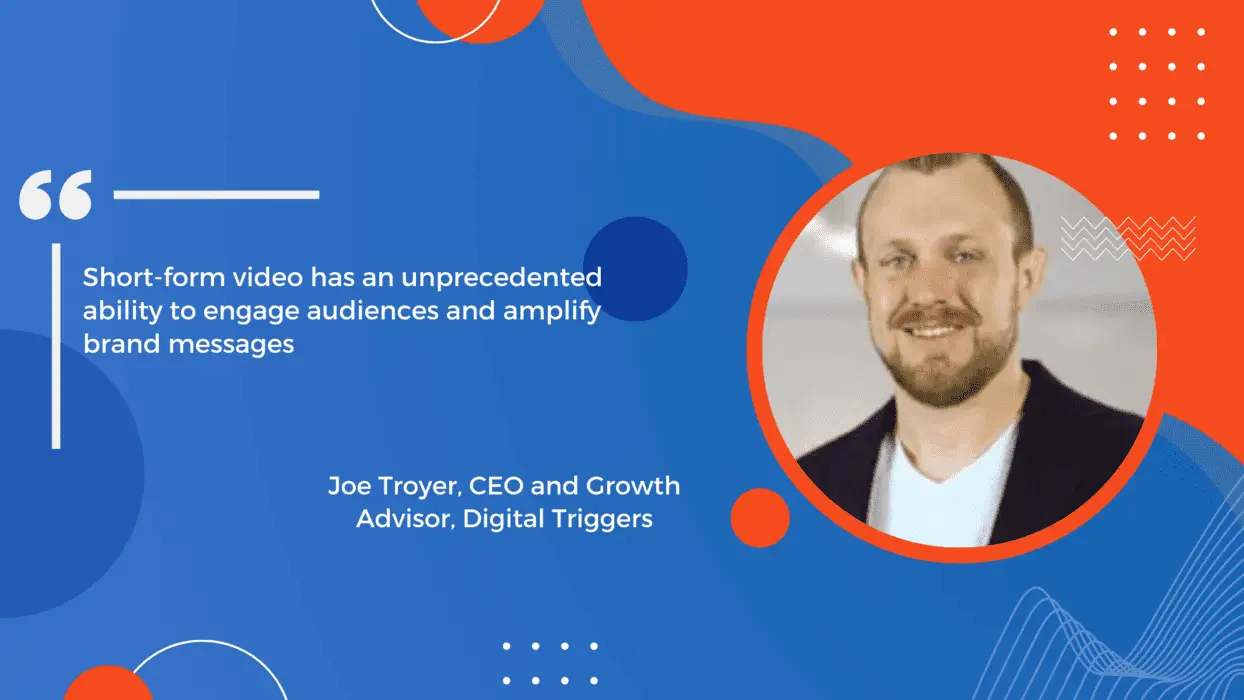 Drawing from my personal experience as a digital marketing business owner, the most poignant lesson I've learned is the power of short-form video content in social media marketing. It has an unprecedented ability to engage audiences and amplify brand messages. 
For instance, we once ran a campaign for a client in the retail sector, where we incorporated 30-second product demonstration videos into their social media strategy. The results were impressive, as we witnessed a 35% increase in audience engagement and a 50% boost in sales over a three-month period. 
So, leveraging this shift towards short video content is a trend that is proving to be quite rewarding. Social media users are normally on-the-go consumers; thus, delivering impactful, easily digestible content is crucial.
Joe Troyer, CEO and Growth Advisor, Digital Triggers
Harness the Power of Collective Voices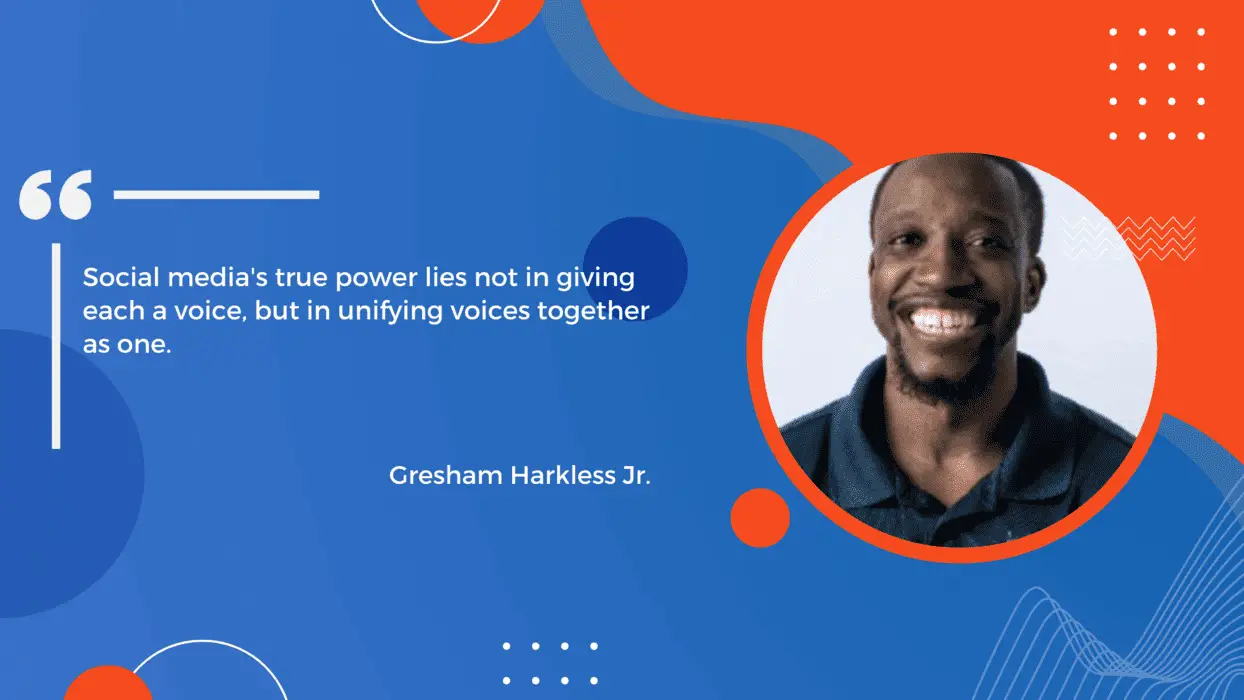 I've always thought social media was one of the most powerful marketing channels because it gave everyone a voice. However, I think it makes it more powerful because when the collective voices or platforms across social media have a collective voice, that's where you see how powerful that is. 
We have used social media to promote our roundup posts where we ask CEOs, entrepreneurs, and business owners important questions and compile the answers. These posts are then shared and featured on social media and the people featured on the site.
Gresham Harkless Jr., Founder, Blue16 Media
Embrace Authenticity in Marketing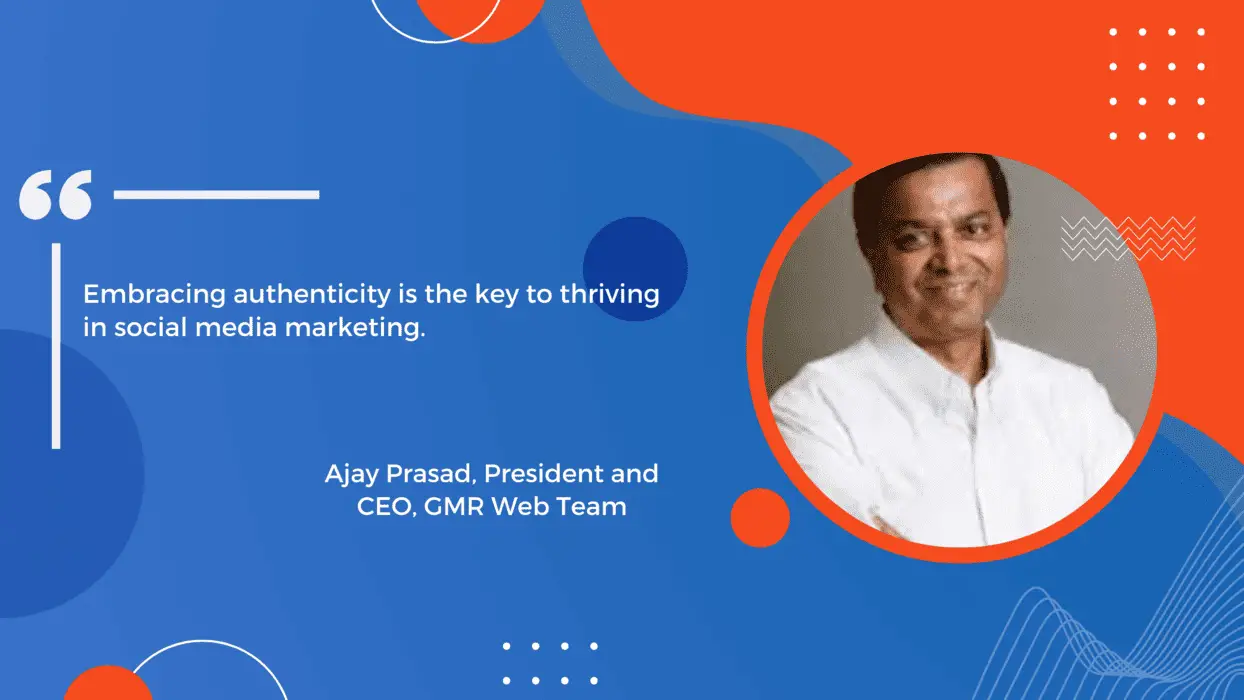 Embracing authenticity is the key to thriving in social media marketing. Instead of resorting to generic and scripted content, businesses must prioritize uniqueness and genuine interactions to truly stand out. 
Engaging with the audience on a personal level, valuing their opinions, and fostering actual connections are vital in building trust and loyalty. By crafting a brand that emotionally resonates with users, rather than bombarding them with intrusive advertising, businesses can pave the path to long-term success in the dynamic world of social media marketing.
Ajay Prasad, President and CEO, GMR Web Team
Implement a Holistic Marketing Strategy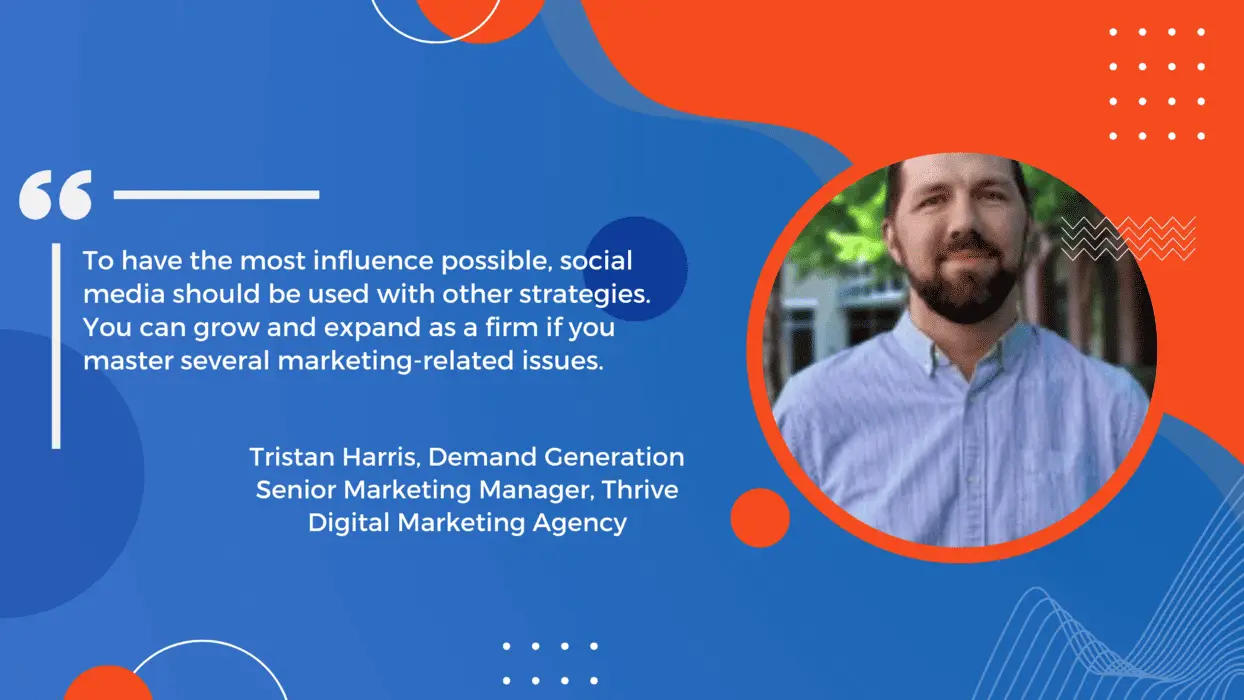 The significance of social media marketing is undeniable, but only when done correctly. If you don't engage with your followers and post relevant information frequently, having Twitter, Facebook, and Instagram accounts is useless. 
You also need to concentrate on marketing techniques like branding and site design, which are just as effective at grabbing and holding the attention of a sizable, pertinent audience.
To have the most influence possible, social media should be used with other strategies. You can grow and expand as a firm if you master several marketing-related issues.
Your engagement rates will remain high regardless of the platforms you choose to use if you are active on all of your social media platforms and meticulously implement a marketing strategy that considers your followers' interests.
Tristan Harris, Demand Generation Senior Marketing Manager, Thrive Digital Marketing Agency
Establish a Solid Brand Identity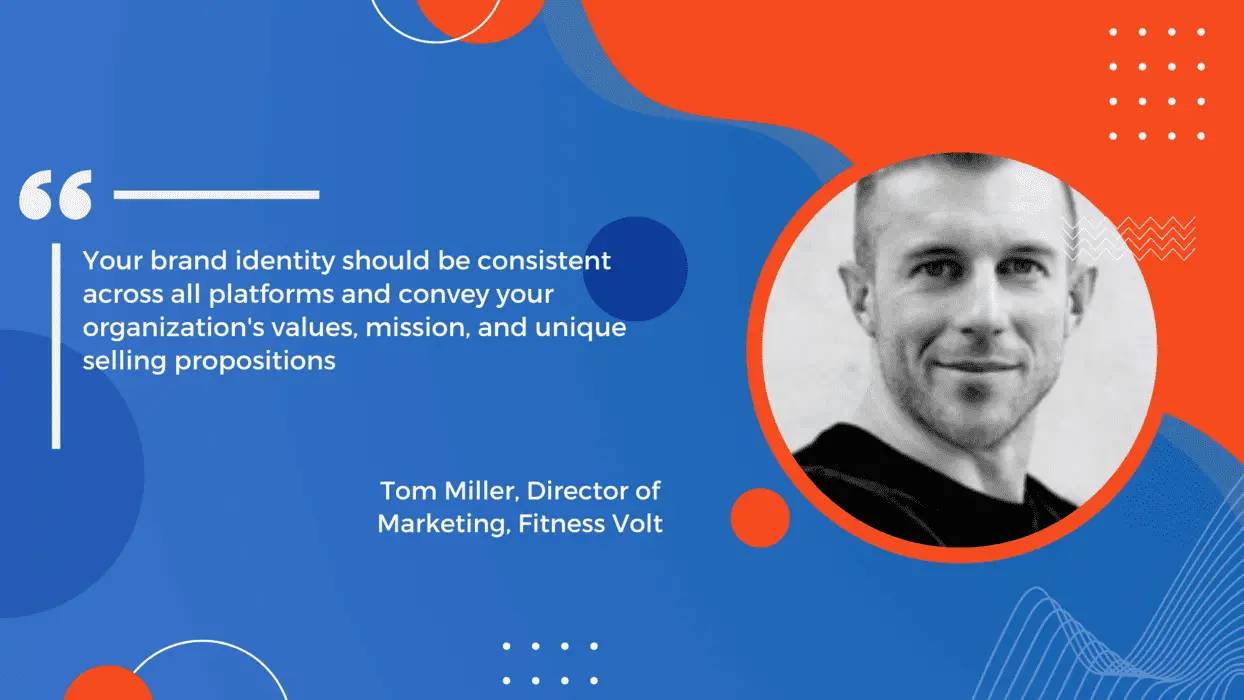 I believe that establishing a solid brand identity is essential when using social media for marketing objectives. Your brand identity should be consistent across all platforms and convey your organization's values, mission, and unique selling propositions. 
By establishing a consistent and recognizable brand, you can earn the trust and loyalty of your audience, resulting in increased engagement and conversions. 
Focus on developing a distinct brand voice, using consistent visual elements such as logos and color schemes, and maintaining a unified message throughout your content to accomplish this. Consistently interact with your audience while providing value and maintaining your brand's personality.
Tom Miller, Director of Marketing, Fitness Volt
Leverage Influencer Partnerships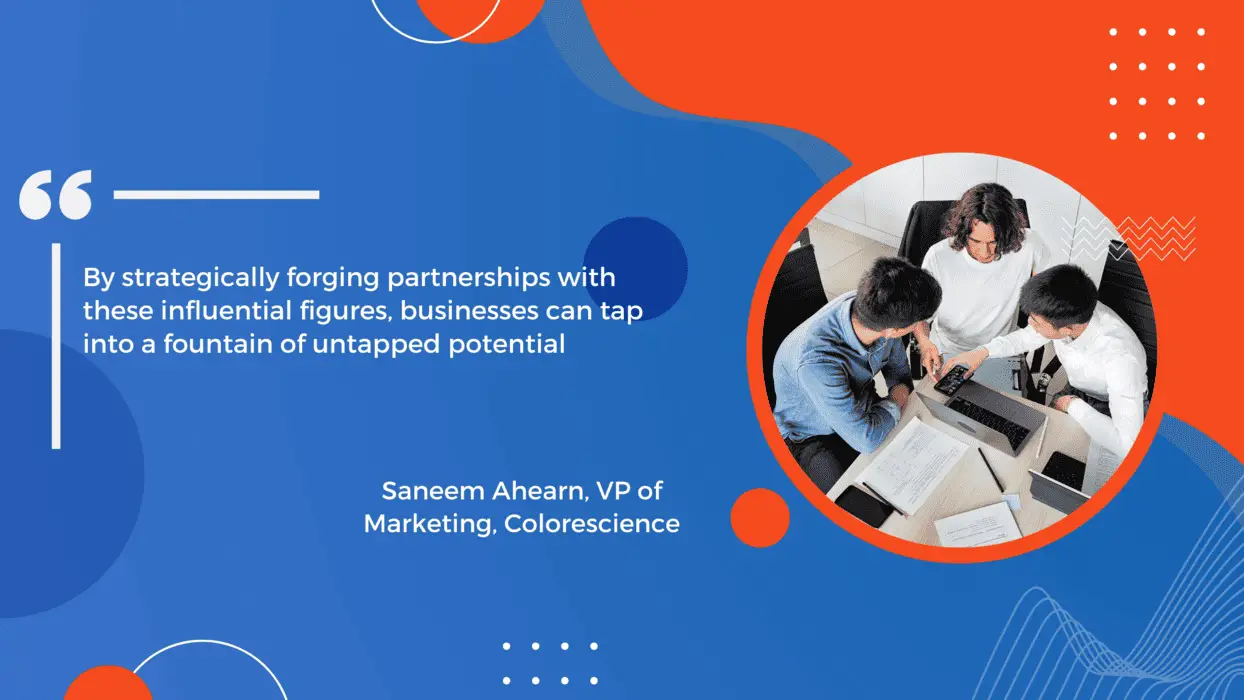 Through my experiences in social media marketing, I understand the immense power of joining forces with influential personalities. These influential individuals hold sway over a significant portion of the online populace, and their support can catapult a brand into the limelight. 
When these titans of influence align themselves with a product or service, their devoted followers pay heed. It's like having an army of passionate evangelists at your disposal, ready to promote your cause and amplify your message. 
The potential for exponential growth and exposure is undeniable. By strategically forging partnerships with these influential figures, businesses can tap into a fountain of untapped potential and propel their brand to soaring heights.
Saneem Ahearn, VP of Marketing, Colorescience
Enhance Customer Service via Social Media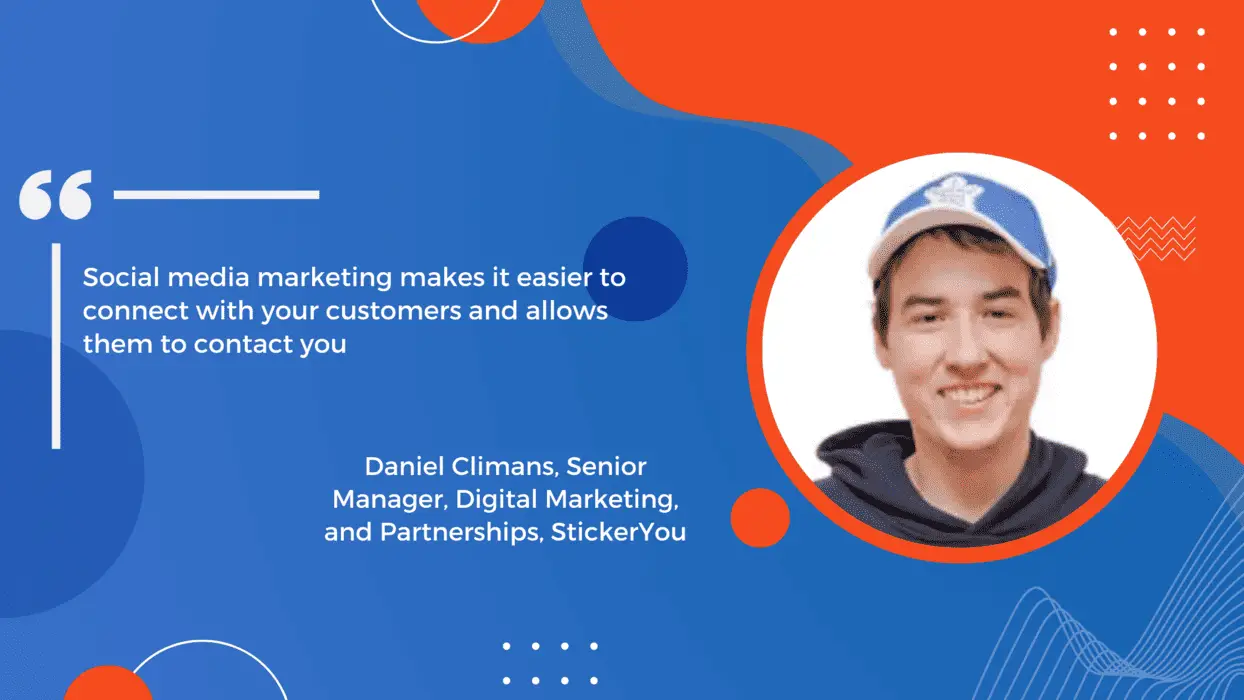 Social media is not only a helpful tool for marketing your brand, but in doing so, you also open the door to allow for a better grasp on customer service. 
Social media marketing makes it easier to connect with your customers and allows them to contact you in multiple ways. Whether it's by commenting on your content or sending private messages. 
This allows your business to provide an overall better customer experience. So make sure when implementing social media marketing strategies to consider how you can also improve your customer service tactics.
Daniel Climans, Senior Manager, Digital Marketing, and Partnerships, StickerYou
Avoid Amplifying Irrelevant Content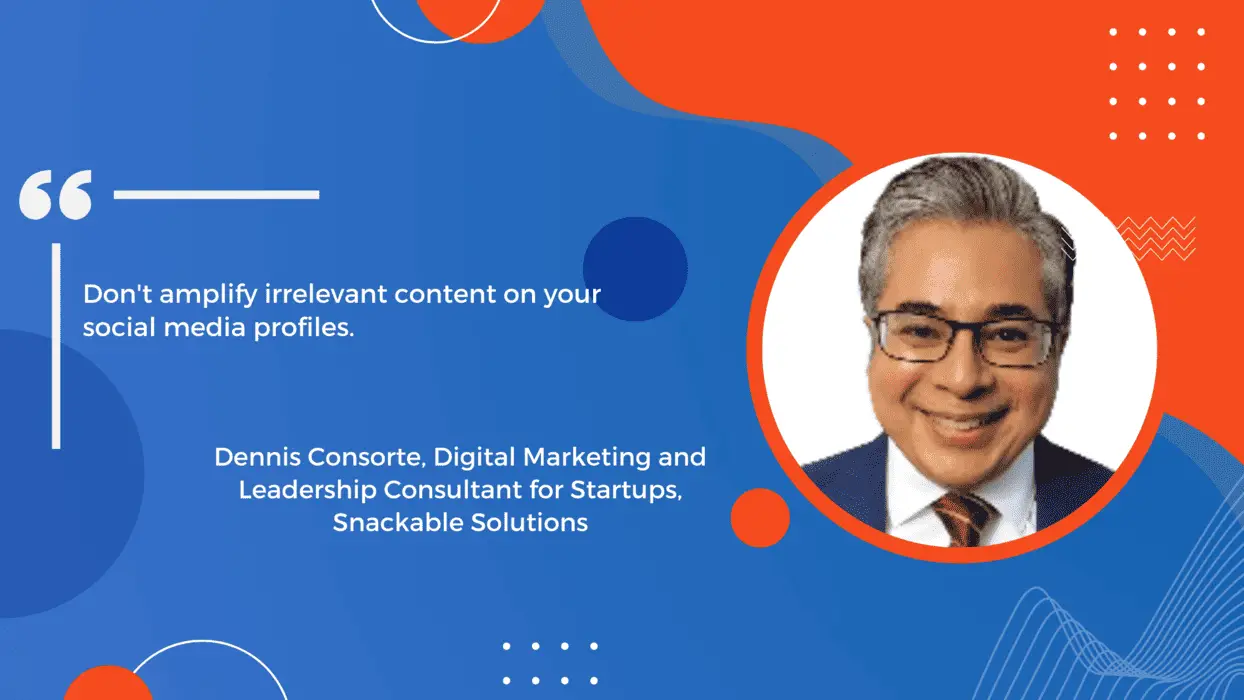 Don't amplify irrelevant content on your social media profiles. In the past, I've taken part in social media pods with the goal of amplifying one another's posts. This would be great if everyone in the pod were sharing relevant content that adds value to your feed. 
The problem is that these kinds of groups tend not to be targeted to a specific industry. So, you end up with a lot of noise on your feed. This noise makes your feed useless for yourself because you're bombarded with irrelevant content. 
It also makes your content irrelevant to your followers, because you're sharing things they have no interest in. They end up ignoring your posts, and the process ends up working against you.
Dennis Consorte, Digital Marketing and Leadership Consultant for Startups, Snackable Solutions
Prioritize Mobile Optimization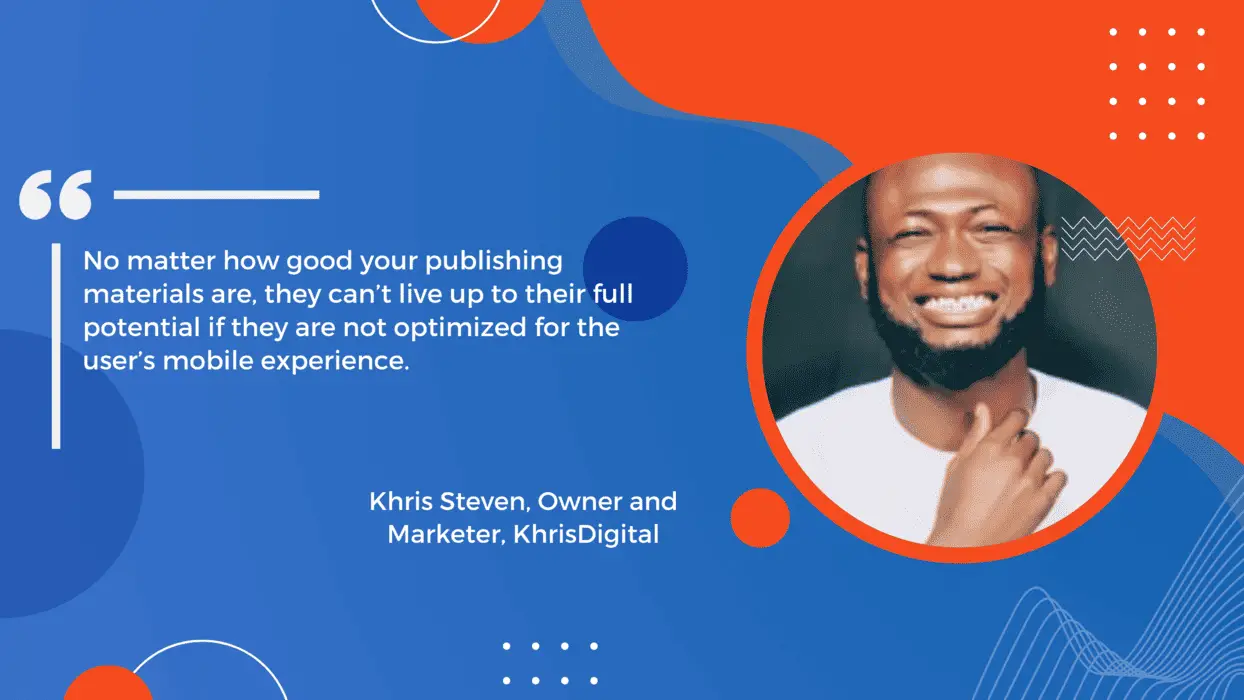 Social media marketing should always go hand in hand with mobile optimization. This is my biggest takeaway. No matter how good your publishing materials are, they can't live up to their full potential if they are not optimized for the user's mobile experience. 
Statistics show that 99% of active social media users access websites and apps through the use of a mobile device. This emphasizes why mobile optimization should be a top priority when producing marketing content. Otherwise, it's a missed opportunity to engage the majority.
Khris Steven, Owner and Marketer, KhrisDigital
Test Multiple Creatives for Success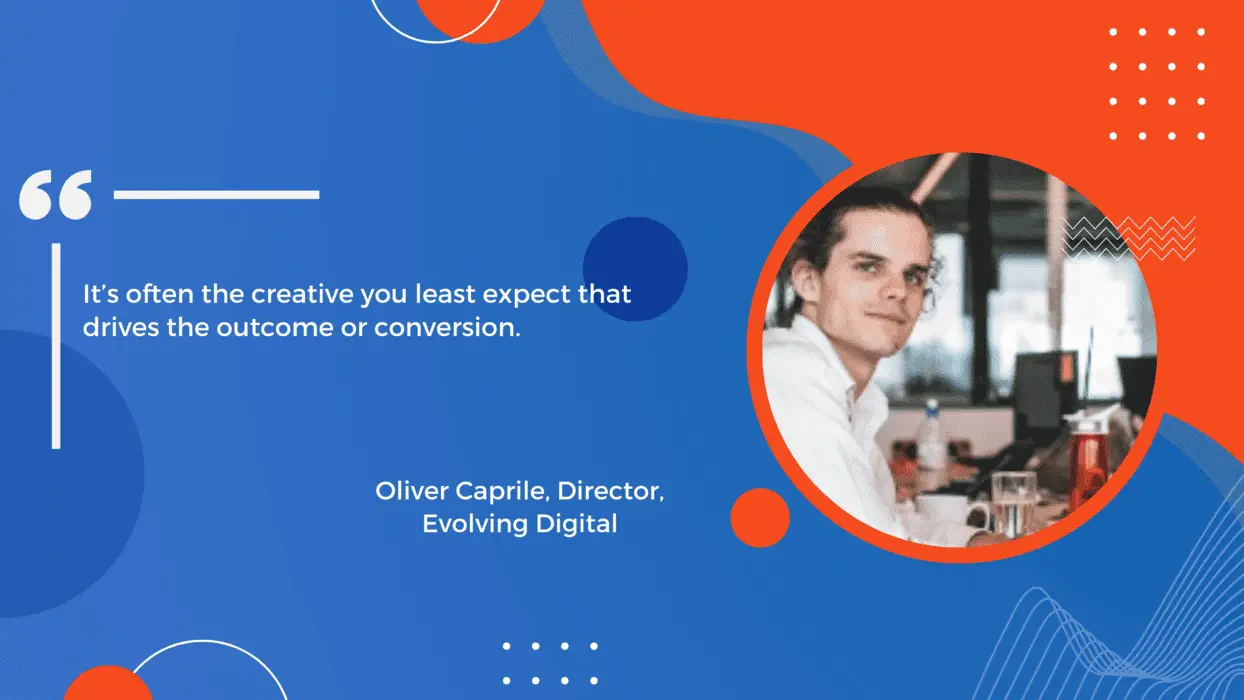 After spending over 8 figures on social media advertising over the past decade, the biggest lesson that I have learned is that it's often the creative you least expect that drives the outcome or conversion.
To give some context; we were running a campaign with a range of UGC content and video content which was performing and hitting our KPIs. We incorporated some static creative into the campaign to diversify and expand placement opportunities and this improved conversions by 150%.
There is evidence to suggest that UGC and video content are the future. However, it is often static creative that gets the high CTR and ultimately drives the conversion action.
In short, leave your feelings at the door and make sure that each social media activity is approached with fresh eyes. Test multiple creatives and use data to validate and confirm whether your creative is performing.
Oliver Caprile, Director, Evolving Digital
Harness the Power of Organic Followers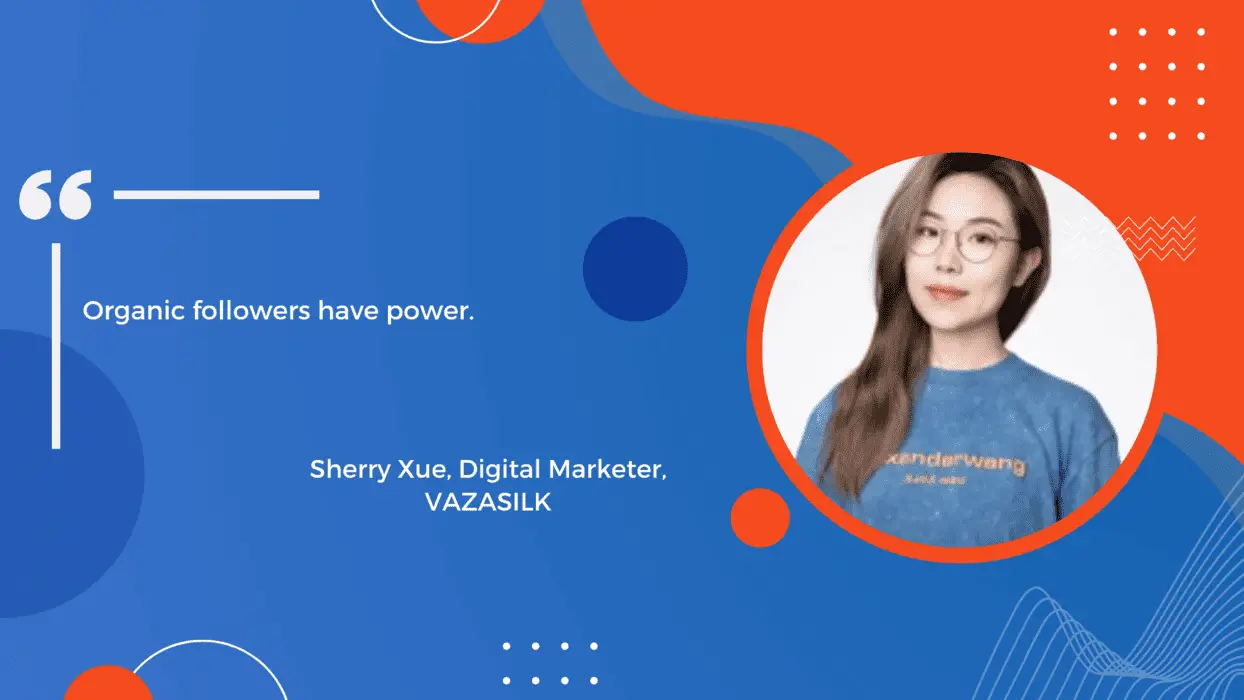 One lesson I have learned from leveraging social media for marketing is that followers have power. This means that it's important to use different strategies and tactics to gain organic followers that are loyal and truly interested in your content. 
Everyone knows the power of followers on all social media platforms, but people use fake methods and buy followers to give an accurate impression of their brand. 
But this is useless; inorganic followers are not active and they don't have any interest in buying your products or using your services. So one should always opt for real followers who can become your customers in the future.
Sherry Xue, Digital Marketer, VAZASILK
Choose the Right Social Platform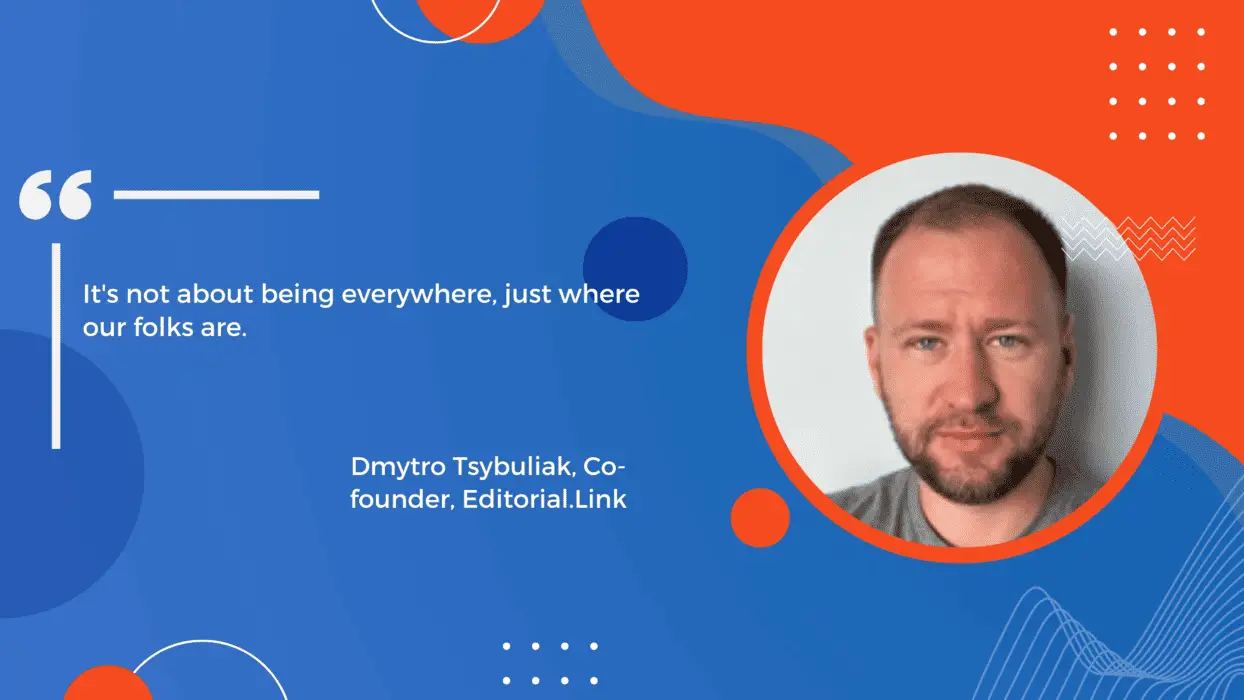 Our agency provides high-quality link-building services for SaaS businesses. We tested Facebook, Instagram, TikTok, Twitter, and LinkedIn ads to find out which channel we should invest in. 
For our business, LinkedIn beat the rest by a mile, with a whopping 970% better results. It turned out the decision makers we wanted to reach weren't hanging out on TikTok or Twitter. They were on LinkedIn. This taught us to pick the right social spot to find our crowd. It's not about being everywhere, just where our folks are. This switch to LinkedIn was a game changer.
Dmytro Tsybuliak, Co-founder, Editorial.Link
Use Emotion-Driven Messaging and UGC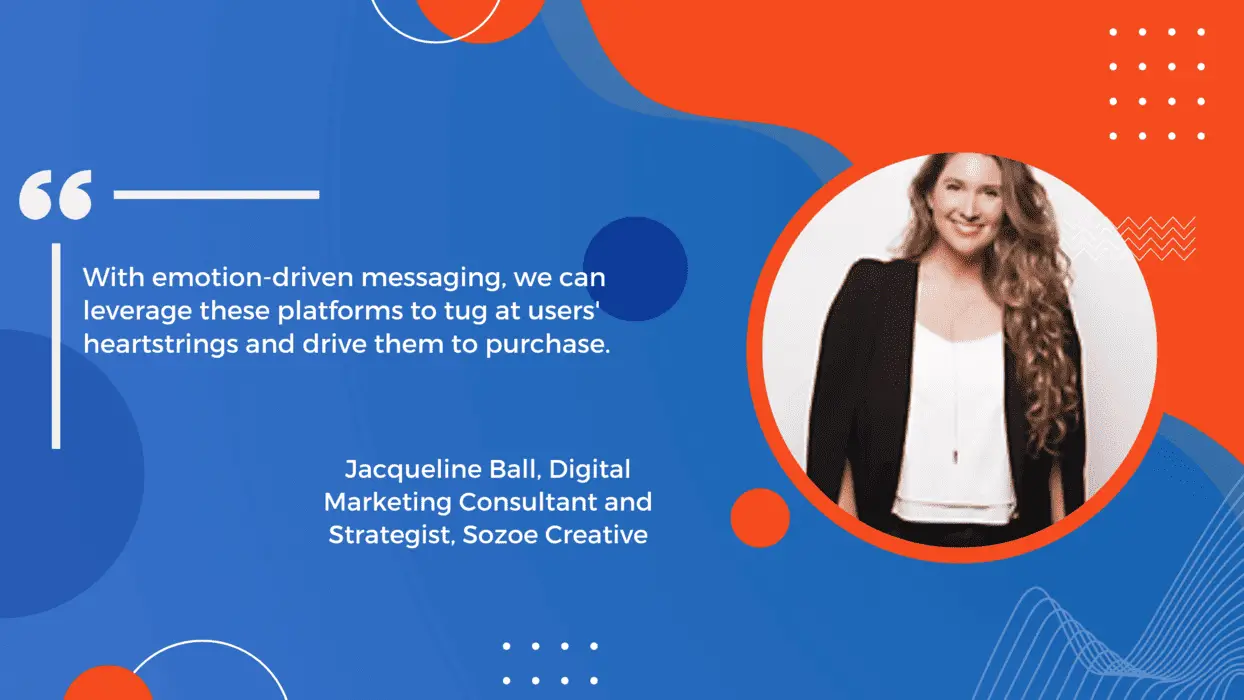 We have learned that social media is powerful in controlling the perception of a brand's following. With emotion-driven messaging, we can leverage these platforms to tug at users' heartstrings and drive them to purchase. 
We are also entering an era where the utilization of user-generated content is key to a social strategy. The benefit is less production internally and more community building. The reward is higher engagement and brand loyalty!
Jacqueline Ball, Digital Marketing Consultant and Strategist, Sozoe Creative
Build Trust Through Consistency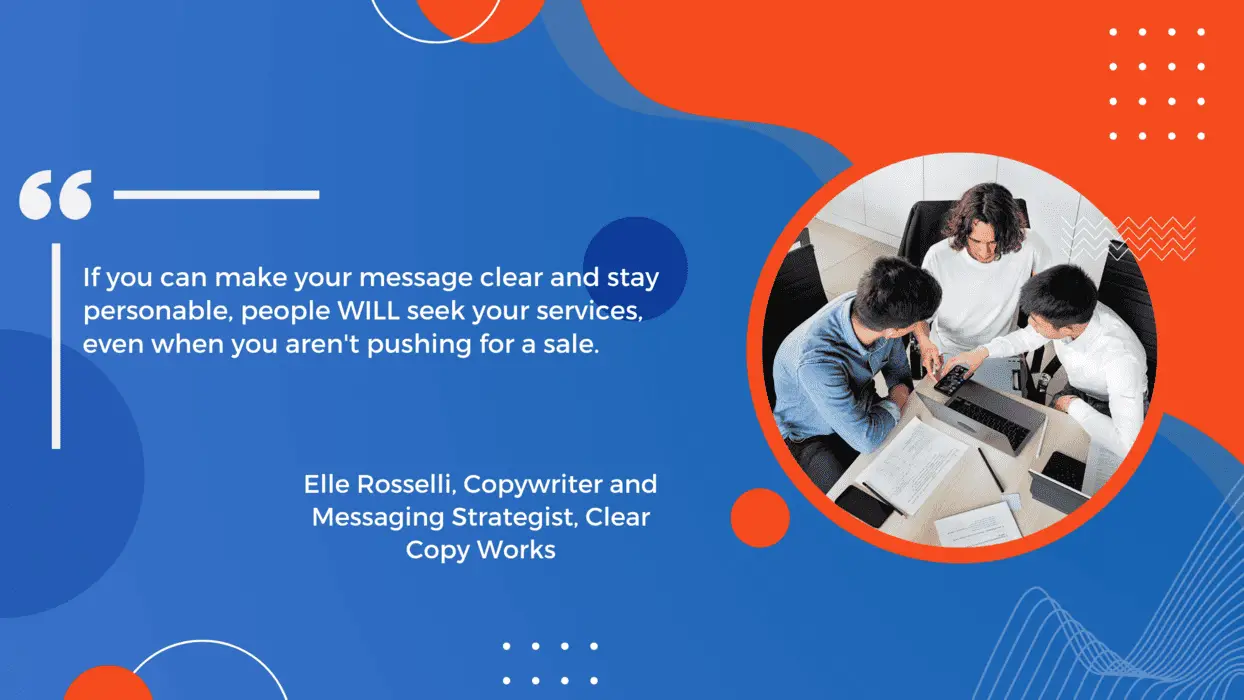 One of the most important lessons I've learned from leveraging social media for marketing (both on my behalf and on behalf of my clients) is that people still want to do business with people they know, like, and trust.
If you can make your message clear and stay personable, people WILL seek your services, even when you aren't pushing for a sale.
Show up consistently, inject your unique perspective and storytelling into your copy, and engage with people in the DMs to make social media work for you.
But it's worth every second of the time and effort you put in.
Elle Rosselli, Copywriter and Messaging Strategist, Clear Copy Works
You Don't Have to Sweat It – Just Follow These Tips
Social media never stays the same for long, right? New platforms, features – it's a lot to keep up with.
But here's the thing – the fundamentals for winning at social media marketing don't really change.
It's all about focusing on your audience. Get to know them, learn what matters to them, and speak directly to that.
Connect your brand to their interests. Provide value, don't just pitch to them.
And bring some personality! Be authentic, engage with them. Build a real community.
Stick to the basics – understand your audience, connect with what's relevant, deliver value, engage authentically. Do this consistently no matter how social media evolves.
Master these core social media marketing principles and you'll be able to adapt and succeed for years to come!